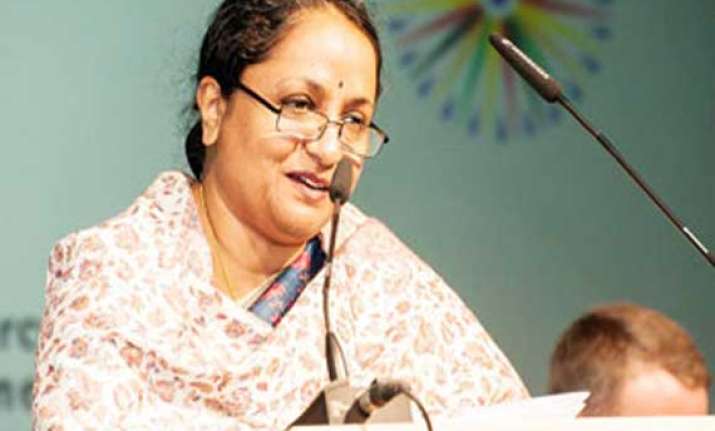 New Delhi: Asserting that India and Pakistan have "some way to go" before there can be normal trade ties, India today said enhancing trade and investments are "held hostage" to political issues between the two countries.  
Addressing a economic think-tank -ICRIER- Foreign Secretary Sujatha Singh said a business environment free from terror and violence has to be created to enhance trade ties.  
"Unfortunately, we seem to have some way to go before getting to the point of the one or of the other, or to the point where we can actually have a situation on the ground of normalised trade relations between Pakistan and India...  "The exception, unfortunately, has been Pakistan, for a variety of reasons, much of it hostage to political issues between our two countries which are a legacy of our history and the tragic events surrounding partition," Singh said.  
She also said Pakistan's argument that there is strong non-tariff barriers in India do not stand up to close scrutiny.