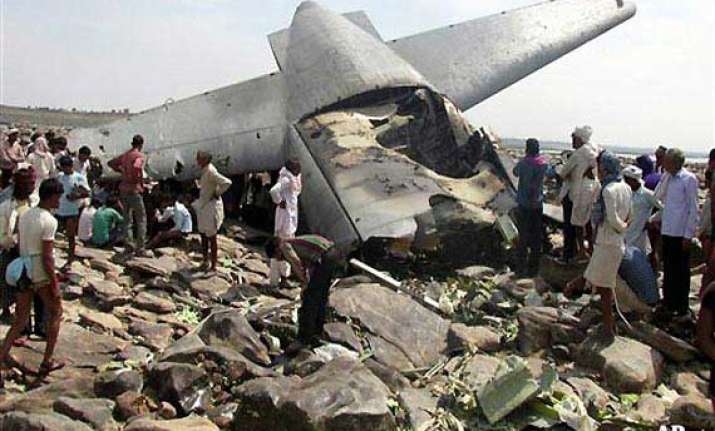 New Delhi: The IAF today ruled out that its C-130J Super Hercules transport aircraft could have crashed due to suspected counterfeit Chinese parts and said it had already sent some of the equipment from the fleet to the US for physical verification by its manufacturer Lockheed Martin.  
The Air Force stressed that such parts were alleged to be present only in the display systems of the aircraft and it could not have caused the mishap in which five personnel were killed on Friday.
After the reports in 2012 suggested that Chinese counterfeit parts were fitted on some particular batches of C-130J aircraft, equipment on board our aircraft was sent to Lockheed Martin in batches for verification about the presence of Chinese counterfeit parts on our aircraft, an IAF spokesperson said.
"Almost all the batches of our equipment have come back and the firm has confirmed that such equipment was not present on our systems but the last batch of our equipment has not yet arrived and we are waiting for it," he said.  
The IAF was responding to reports about the issue of presence of counterfeit Chinese equipment and suggestions that it could have been the possible cause behind the crash.  
A committee of the US Senate in its probe in 2012 had suggested that counterfeit parts such as memory chips supplied by a Chinese company were used in C-130J planes produced between a specific period.
The IAF has already sent the black box of the C-130J transport aircraft that crashed near Gwalior to the US to seek the assistance of its manufacturer Lockheed Martin in decoding the data.