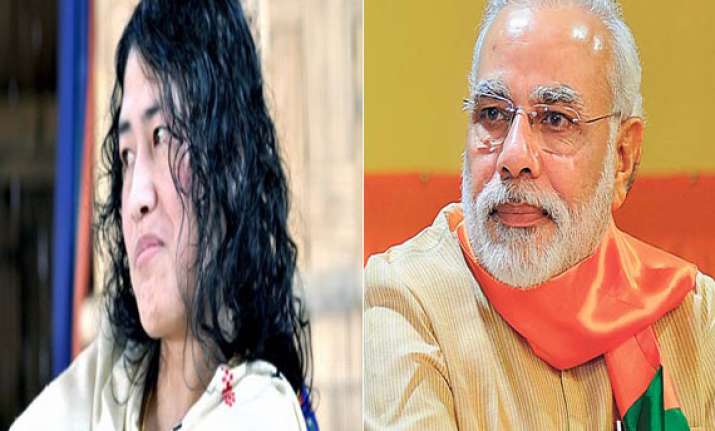 Kolkata: Manipur's 'Iron lady' Irom Chanu Sharmila has appealed to Prime Minister Narendra Modi to help her break the 14-year-old hunger strike by repealing the 'draconian' Armed Forces Special Powers Act.
"I now count the days of my freedom with the repeal of the AFSPA, 1958 with your efforts in Parliament. So, do be the omnipotent leader who eventually breaks my fast of 14 years by repealing the Act," Sharmila appealed in a letter to Modi.
"Holding such licence to kill under the AFSPA, 1958, the Government of India has been committing thousands of killings and enforced disappearance of innocent people over the last few decades," she regretted.
The civil rights activist wondered why Parliament should treat the Northeast differently from the rest of the country by declaring the region as a disturbed area and "allowing the armed forces, even to the rank of a havildar, the power to kill with impunity, torture and rape anyone on mere suspicion of being an insurgent in their eyes".