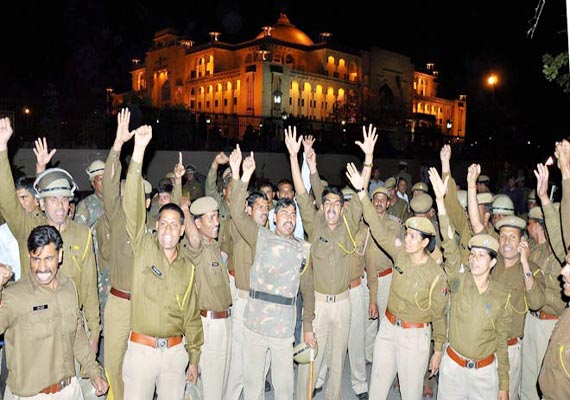 Jaipur, Jul 24: Controversial IPS officer Indukumar Bhushan was today removed from his post and was put under Awaiting Posting Orders (APO) status with immediate effect by the Rajasthan government.
Bhushan, IG-Administration, was booked for allegedly beating his official driver, constable Gopal Lal Meena, over some issue on Monday and was also accused of engaging child labourers at his residence yesterday by a social activist.
"The driver alleged that the IG used to force him to do his domestic works. He was allegedly beaten when he refused to take his children to a coaching institute," sources said.
A police team on complaint by the activist Vijay Goyal went to the IG's residence yesterday and found a minor girl in the house who when inquired told them that she cooks food in the house.
When they were taking the girl and her younger brother along with them, the IG came and allegedly rebuked the policemen and the activist.
"We were taking both the children with us for recording their statements but the IG objected. Their father, who works as a domestic help, came at the spot and gave us in written that his children do not work in house so no action was taken," SHO Shastri Nagar Nathu Lal said.
After the incident, Goyal gave a complaint against the IG with the Shastri Nagar police station last night.
"Goyal has alleged in his complaint that the IG misbehaved with him. No FIR was lodged in this connection," the SHO said.
Department of Personnel of the state government today issued the Awaiting Posting Order.
However, no specific reason for the action is mentioned in the order.