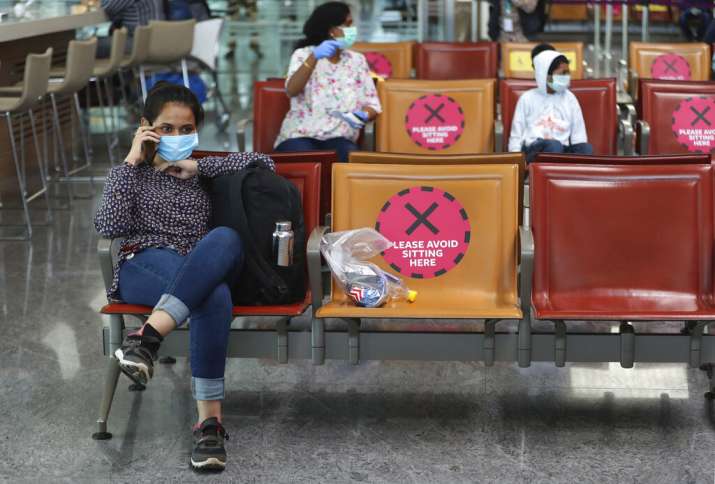 India has become the 7th country in the world to cross 200,000 coronavirus cases. As per the latest figures issued by the Ministry of Health and Family Welfare (MoHFW), India's COVID-19 case tally stands at 207,615 while the death toll has notched up to 5,815. The number of active cases in the country has risen to 101,497. 
In the last 24 hours, India has recorded it's highest single-day tally of over 8,900 cases. 
As per the latest figures, 100,303 people have recovered from coronavirus in India taking the recovery rate to 48.3 per cent. The fatality rate in the country now stands at 2.8 per cent. 
Maharashtra, India's worst impacted state has now seen over 72,000 COVID-19 cases while the national capital Delhi has seen the cases surge past 22,000. 
State-wise List
| Name of State / UT | Active Cases* | Cured | Deaths | Total Confirmed cases |
| --- | --- | --- | --- | --- |
| Andaman and Nicobar Islands | 0 | 33 | 0 | 33 |
| Andhra Pradesh | 1413 | 2421 | 64 | 3898 |
| Arunachal Pradesh | 21 | 1 | 0 | 22 |
| Assam | 1185 | 324 | 4 | 1513 |
| Bihar | 2185 | 1946 | 24 | 4155 |
| Chandigarh | 82 | 214 | 5 | 301 |
| Chhattisgarh | 433 | 130 | 1 | 564 |
| Dadar Nagar Haveli | 3 | 1 | 0 | 4 |
| Delhi | 12333 | 9243 | 556 | 22132 |
| Goa | 22 | 57 | 0 | 79 |
| Gujarat | 4631 | 11894 | 1092 | 17617 |
| Haryana | 1560 | 1069 | 23 | 2652 |
| Himachal Pradesh | 200 | 140 | 5 | 345 |
| Jammu and Kashmir | 1732 | 953 | 33 | 2718 |
| Jharkhand | 387 | 320 | 5 | 712 |
| Karnataka | 2341 | 1403 | 52 | 3796 |
| Kerala | 774 | 627 | 11 | 1412 |
| Ladakh | 33 | 47 | 1 | 81 |
| Madhya Pradesh | 2835 | 5221 | 364 | 8420 |
| Maharashtra | 38502 | 31333 | 2465 | 72300 |
| Manipur | 75 | 14 | 0 | 89 |
| Meghalaya | 14 | 12 | 1 | 27 |
| Mizoram | 12 | 1 | 0 | 13 |
| Nagaland | 49 | 0 | 0 | 49 |
| Odisha | 913 | 1325 | 7 | 2245 |
| Puducherry | 57 | 25 | 0 | 82 |
| Punjab | 279 | 2017 | 46 | 2342 |
| Rajasthan | 2735 | 6435 | 203 | 9373 |
| Sikkim | 1 | 0 | 0 | 1 |
| Tamil Nadu | 10683 | 13706 | 197 | 24586 |
| Telengana | 1273 | 1526 | 92 | 2891 |
| Tripura | 295 | 173 | 0 | 468 |
| Uttarakhand | 784 | 252 | 7 | 1043 |
| Uttar Pradesh | 3109 | 5030 | 222 | 8361 |
| West Bengal | 3423 | 2410 | 335 | 6168 |
| Cases being reassigned to states | 7123 |   |   | 7123 |
| Total# | 101497 | 100303 | 5815 | 207615 |