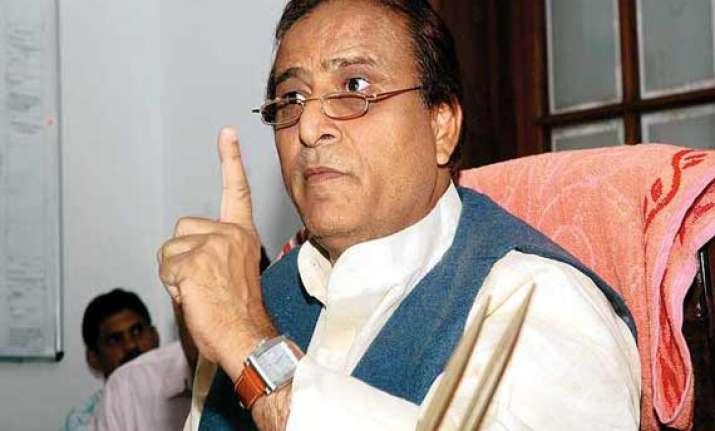 Lucknow: Samajwadi Party (SP) leader Azam Khan, has recently given a series of controversial remarks from attacking Narendra Modi to Kargil War.
Now he has again made an objectionable remark on Amit Shah, who is BJP's in-charge of Uttar Pradesh.
While travelling across Uttar Pradesh in a bid to consolidate the party's Muslim voters, Khan mocked Amit Shah's alleged statement of asking Jats to vote in favour of the BJP in order to take revenge for the Muzaffarnagar riots and said when Shah could not even save hair on his head, how will he take revenge.
Earlier Khan referred Shah as "Goonda No. 1" during an election rally in Ghaziabad.
BJP spokesperson Sambit Patra hit back at Khan saying, "People like Mulayam Singh and Azam Khan should not be taken seriously. Neither is young India or BJP is going to respond to such nonsensical comments."