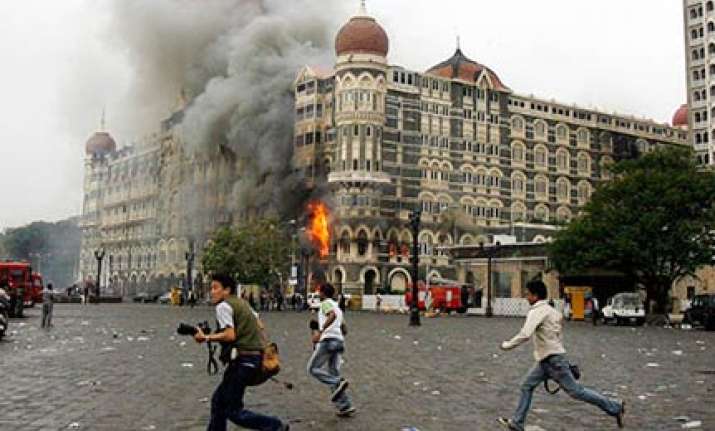 LeT operative David Coleman Headley had taken boat trips around the Mumbai harbour in April 2008 and stored information of possible landing sites in a GPS device later used by the LeT to carry out the 26/11 terror attacks, court documents have revealed.    
In a meeting with co-conspirators in Pakistan around March 2008, Headley discussed potential landing sites in Mumbai for a team of attackers that would arrive by sea, the plea agreement that was submitted in a court here states.   
Headley had pleaded guilty to all 12 terror charges against him in a Chicago court yesterday.    
"Following the discussion, Headley returned to Mumbai with a global positioning system (GPS) device and performed the surveillance, including taking boat trips in and around the Mumbai harbour and entering locations in the GPS device," the agreement read.    
After returning to Pakistan, Headley again met with various co-conspirators and, among other things, he advised them about the potential landing sites.   
During these meetings, he learned that attack plans were being delayed, in part, "to wait for when the sea was calmer".    
Back in Chicago, Headley shared all this information with co-accused Tahawwur Rana "and, in particular, the idea of one co-conspirator that the team of attackers land in front of the Taj Mahal Hotel".  
Headley returned to Mumbai in July 2008 and conducted extensive video surveillance of various targets, "including but not limited to the Taj Mahal Hotel, the Oberoi Hotel, the Chabad House, the Chhatrapati Shivaji Terminus train station, the Leopold Caf , as well as potential landing sites for the team of attackers", the document said.    
An LeT member also informed Headley that a team of "attackers was being trained in a variety of combat skills, they would be traveling to Mumbai by sea and using the landing site recommended by the defendant, the team would be fighting to the death and would not attempt to escape following the attacks, the Chhatrapati Shivaji Terminus train station would be one target of the attacks, and the team would be using a GPS device and remain in telephonic contact with Lashkar Member A during the attacks," the agreement said.    
The plea agreement also lists in detail the LeT training camps that Headley had attended between 2002 and 2005.  
Around February 2002, Headley attended a three-week course and "received indoctrination on the merits of waging jihad".   
Later in August, he attended a three-week course and received training in, among other skills, the use of weapons and grenades.  
In April 2003, he attended a three-month course on close combat tactics, the use weapons and grenades and survival skills.  
Other training camps that Headley attended include a three-week course in counter-surveillance and three month course in combat and tactical training, the plea agreement said. PTI