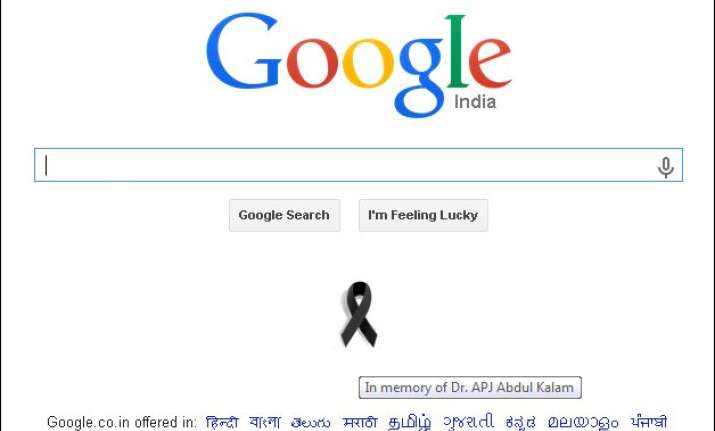 New Delhi: Google on Thursday paid tribute to former president APJ Abdul Kalam, with a black ribbon on its homepage.
Kalam died of a cardiac arrest while addressing students at the Indian Institute of Management in Shillong on Monday.
The body of Kalam was buried in the middle of a 1.5 acre piece of land earmarked for the purpose at Peikarumbu in Rameswaram after being brought from his family mosque where special  prayers were offered.
The "People's President" was accorded full military  honours, including gun salute and playing of the Last Post as the members of his family and local Jamath lowered his mortal  remains into a trench as slogans of "Bharat Mata Ki Jai" rent the air.
The funeral of the "Missile Man" was attended by a galaxy of leaders including Prime Minister Narendra Modi who placed a wreath, offered his final salute and stood in silence in front of Kalam's body that was draped in national flag. He also went around the casket with folded hands.