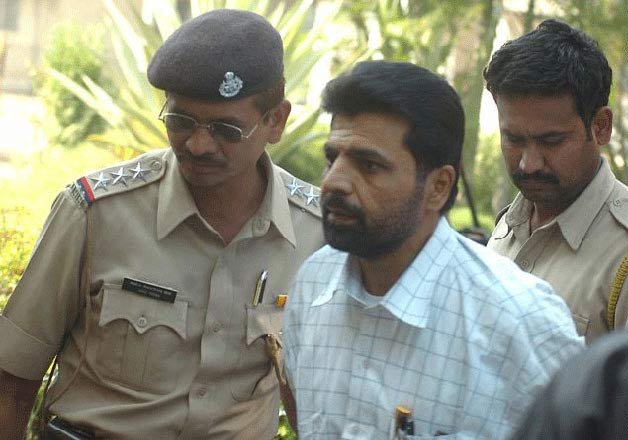 The first execution of 1993 Mumbai blast was carried out today when Yakub Memon was hanged in Nagpur jail early morning today. This might become the only death sentence as other major players of the conspiracy, like Tiger Memon and Dawood Ibrahim, are still at large.
On March 12 1993, a series of blasts were carried out across the city of Mumbai (then Bombay), killing 257 and injuring over thousand. The incident not only shook the financial capital but whole country sending a wave of fear and grief.
On November 4, 1993 a chargesheet of more than 10,000 page was filed against 189 accused including Sanjay Dutt, thus starting two decades of legal process. Some of them were later discharged by the court.
123 accused were tried by a special Terrorist and Disruptive Activities (Prevention) Act (TADA) court that pronounced its judgement in September 2006.
TADA court Judge Pramod Kode convicted 100, and acquitted 23 accused. Of the 100 convicts, 99 were handed out sentences, while one accused was set free under the Probation of Offenders Act (POA).
Here is the list of convicts and their sentence handed out by the court:
 
Capital Punishment: 12
1) Parvez Nasir Ahmed Shaikh – planted bomb at Katha Bazar, SeaRock Hotel
2) Mustaq Tarani – planted bomb at Juhu Centaur
3) Abdul Gani Turk – planted bomb at Century Bazar
4) Asgar Mukadam – planted bomb at Plaza theatre
5) Shahnawaz Qureshi – planted bomb at Plaza theatre
6) Mohd Shoaib Ghansar – planted bomb at Zaveri Bazar
7) Mohd Iqbal Mohd Yusuf Shaikh – planted bomb at Naigaon, airport incident
8) Zakir Hussain – lobbed grenade at Mahim
9) Abdul Akhtar Khan – lobbed grenade at Mahim
10) Firoz Amani Malik – lobbed grenade at Mahim
11) Mohd Farooq Pawle – bombed Air-India, Lucky Petrol pump, recee of BSE
12) Yakub Memon – conspiracy, financing and aiding and facilitating terror act
(The Supreme Court confirmed the death sentence for Yakub Memon, but commuted the sentences of other convicts to life)
Life Sentence: 20
1) Dawood Phanse – Shekadi landing, Dubai meeting with Dawood, Tiger
2) V.K. Patil – ex-Sub Inspector of Srivardhan police station
3) Niyaz Ahmed – conspiracy, Reconnaissance of BMC building before the blasts
4) Nasir Dhakla – conspiracy, bomb preparation
5) Muzammil Umar Kadri – smuggling/transportation
6) Ashrafur Rehman Shaikh – found with 85 grenades, 350 detonators and rounds
7) Zamir Sayed Ismail Kadri – concealing initiating device/conspiracy to an extent
8) Parvez Qureshi – conspiracy, presence in Al-Husseini during RDX-filling
9) Salim Mira Shaikh – Dighi landing, bribe to police, customs officials
10) Sardar Shahavali Khan – conspiracy, Al-Husseini, recee of BMC, Tiger's guard
11) Shaikh Ali Shaikh Umer – conspiracy, BMC recce, presence in Maruti van
12) Salim Rahim Shaikh – driver of Mahim vehicle, Pak training, bomb-filling
13) Imtiyaz Gavate – Shekhadi landing, planting scooter at Dhanji street
14 Nasim Bharmare – Pakistan training, bomb-making, throwing grenade at airport
15) Somnath Thapa – conspiracy, facilitating landing for Dawood, Tiger and Dossa
16) Bashir Khairula – conspiracy, part of team that hurled grenade at Mahim
17) Moin Qureshi – lobbed grenade at Mahim
18) Rubina Memon – allowing her flat, garage and vehicle to be used
19) Yusuf Memon – allowing his flat, garage to be used
20) Essa Memon – allowing his flat, garage to be used
14-year sentence: 3
1) Sharif Parkar – Shekhadi landing, Dawood Phanse's deputy
2) Uttam Potdar – bribing Customs/police officials, Persian Durbar meet
3) Manojkumar Gupta – Shekhadi landing, possession of weapons
13-year sentence: 1
1) Farooq Ilyas Motorwala – sending approver to Pakistan , visiting Dubai
10-year sentence: 12
1) Shahid Qureshi – Shekhadi landing, close Tiger aide
2) Shaikh Mond Ethesham – Shekhadi landing, Ejaz Pathan aide
3) Shahnawaz Khan – visited Dubai , helped Tiger in smuggling
4) Khalil Ahmed Sayed Ali Nasir – smuggling/transportation
5) Mohd Kasam Lajpuria alias Mechanic Chacha – landing agent
7) Issaq Mohammed Hajwani – showed site for training to Tiger in Sanderi
8) Ayub Patel – found with 20 grenades
9) Mansoor Ahmed Sayyed Ahmed – went to Sanjay Dutt's house with Abu Salem
10) Altaf Ali Shaikh – possession of 85 hand-grenades given by Yakub Memon
11) Ibrahim alias Baba Musa Chouhan – supplied weapons to Sanju, Salim Kurla
12) Ejaz Pathan – Dubai meeting, possession of AK-56
Nine-year sentence: 4
1) Sarfaraz Phanse – Shekhadi landing, Phanse's son
2) Tulsiram Surve – Wangani tower watchman
3) Samir Hingora – organizing AK-56 for Sanjay Dutt
4) R.K. Singh – ex-Customs official, Persian Durbar meet
Eight-year sentence: 4
1) Gulam Hafiz Shaikh alias Baba – driver/transportation
2) Jayant Gurav – ex-Customs official
3) S.S. Talavadekar – ex-Customs official
4) Asis Yusuf Shaikh – four hand grenades found
Seven-year sentence: 7
1) Mohd Rafique Usman Skaikh – Pakistan training, conspiracy meeting
2) Suleman Gawate – arms landing/driver
3) Sajjad Alam – rickshaw driver who transported explosives
4) Sayyed Abdul Rehman Shaikh – driver involved in transportation of explosives
5) Raju Jain – providing jeeps to Tiger Memon
6) Mohd Rafique Biyariwala – transportation, Tiger's former driver
7) Mohammed Sultan Sayed – ex-Customs official
See acquitted and absconding on next page