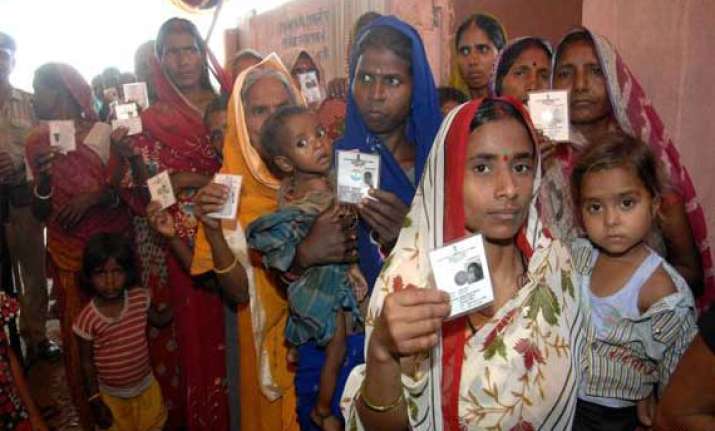 Patna: The Election Commission (EC) today started despatching 45,060 polling personnel to ensure smooth conduct of the sixth and final phase of Lok Sabha elections in Bihar on May 12.
They will carry Electronic Voting Machines (EVM) to 8,852 polling stations at 6,501 locations spread over Valmiki Nagar, East Champaran, West Champaran, Gopalganj (SC), Siwan, and Vaishali parliamentary constituencies, which will see voting in this phase, official sources said.  The EC has identified 2,180 vulnerable hamlets and 3,393 sensitive or critical polling stations during this phase. It is making special arrangements to ensure that the voters are able to cast their votes in a free and fair manner, sources said.
"Altogether 1,931 micro observers have been sent across the six parliamentary constituencies. They will take special care of the vulnerable hamlets. Video cameras have been deployed at 522 polling stations, while digital cameras will be used at 906 polling stations to keep a record of the conditions of voting," K K Upadhyaya, Deputy Director (Public Relations and Media) told reporters.  Live webcast of voting will be done from 266 polling stations during this phase. The EC has already made elaborate security arrangements by deploying 58,000 personnel from various Central Paramilitary Forces (CPMF) and state forces, sources said.