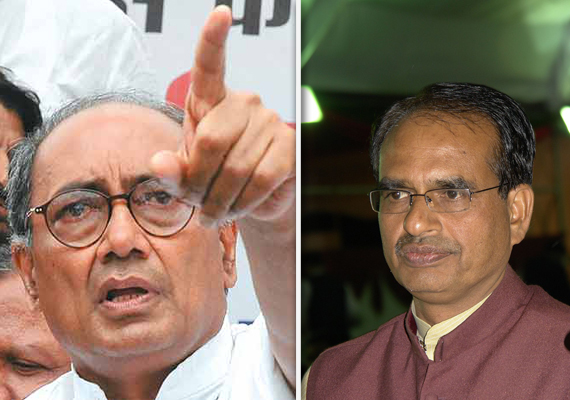 New Delhi, Mar 9: Congress general secretary Digvijay Singh today raised the hackles of BJP leadership by alleging that the family of chief minister Shivraj Singh Chouhan down to local BJP politicians and bureaucrats were involved in illegal mining scams in the state.

Speaking to mediapersons, Digvijay Singh challenged Chouhan to institute a judicial probe into all mining leases and illegal mining scams during his (Congress) tenure and during BJP tenure.

"We have got ample evidence to prove that the Chief Minister's family is involved in illegal mining. A number of BJP leaders and officials are also involved in illegal mining scams. The state government is losing huge amount of revenue because of the ongoing racket in the state", Singh said.

The Congress leader condemned the state Home Minister Uma Shankar Gupta's remark that the death of the IPS officer in Morena was an "accident".

"It was a pre-planned conspiracy", Singh said.