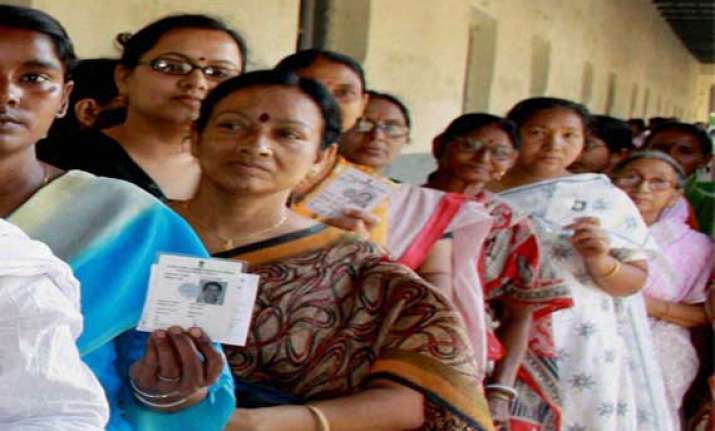 Kolkata: The CPI-M Wednesday demanded repolling in nearly 100 booths in West Bengal's Bolpur Lok Sabha constituency, alleging that the ruling Trinamool Congress was adopting unfair and intimidatory tactics.
Communist Party of India-Marxist's Bolpur candidate Ramchandra Dome said he has approached the Election Commission seeking repolling in about 100 booths.
"The Trinamool has been running havoc in booths across five assembly constituencies of Ketugram, Mangalkot, Ausgram, Nanoor and Labhpur. Booths have been captured, voters attacked and our polling agents driven out. Trinamool is desperate to turn the polls in their favour," Dome told IANS.
Alleging that Trinamool activists were attacking voters and capturing booths, CPI-M's Bardhaman Durgapur candidate Saidul Haque staged a demonstration seeking intervention of the administration.
"Trinamool goons have created an environment of terror in the constituency. Our polling agents have been attacked and driven out, voters are being assaulted and booths are being captured. If it continues like this, people will not be able to vote," said Haque, who along with party workers staged a demonstration at the district magistrate's office.
Haque said one of the voters was badly assaulted in Ichlabad in the district after he came out to vote despite being warned against it by Trinamool workers.
"We all have seen how Trinamool goons attacked one of our voters. He is now admitted in a hospital in a serious condition," said Haque, citing a video that captured the assault and was telecast by news channels.
Complaining of inadequate deployment of central security forces, both Haque and Dome accused inaction on the part of the administration.