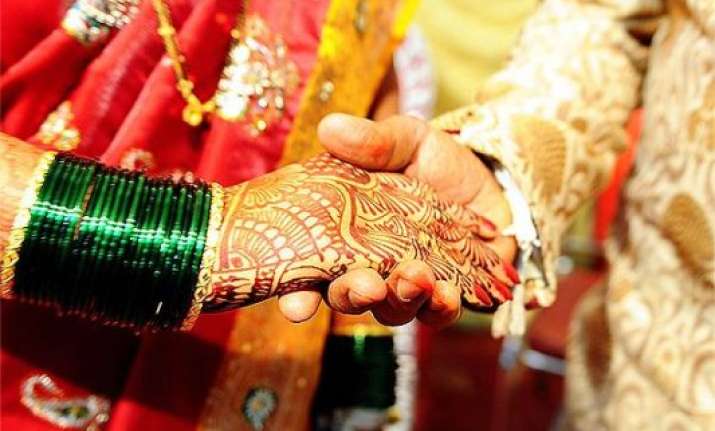 Kolkata:  With destination weddings catching on amongst rich Indian families, China is targeting the lucrative segment in a big way, a Chinese official said in Kolkata  yesterday.
Impressed by the lavish Indian weddings, Chinese Consul General Wang Xuefeng said his country was aggressively marketing several of its cities like Kunming, Lijiang and Dali as attractive wedding destinations.
"Many Indian families are now going to Thailand, Dubai and Mauritius for weddings, but now they are also looking towards China which has several beautiful cities like Kunming which is called the city of spring for its beautiful weather, Lijiang as the city of romance and Dali famous for its pagodas," Wang said on the sidelines of a programme.
Wang said talks were on with Indian companies and tour operators for collaborations with their Chinese counterparts for organising the weddings in China.
"We are encouraging Indian companies to find partners in China. We will organise hotels, transportation, decorations; besides we are already setting up several new restaurants specialising in Indian food," Wang said describing Indian weddings as a symbol of culture and tradition.
The Chinese diplomat also called for enhanced Sino-Indian cooperation while addressing a conference with participation from China's Sichuan Academy of Social Sciences and the International Management Institute, Kolkata.
Describing Prime Minister Narendra Modi's September meeting with visiting Chinese President Xi Jinping as a landmark, Wang said India and China are partners rather than competitors.
"China is India's biggest trading partner, from $3 billion at the start of the century to the current of $70 billion, the mutual trade has been ever growing. But our relations go beyond trade and commerce. The world's two most populous nations are partners and not competitors, having shared the same aspirations," said Wang.