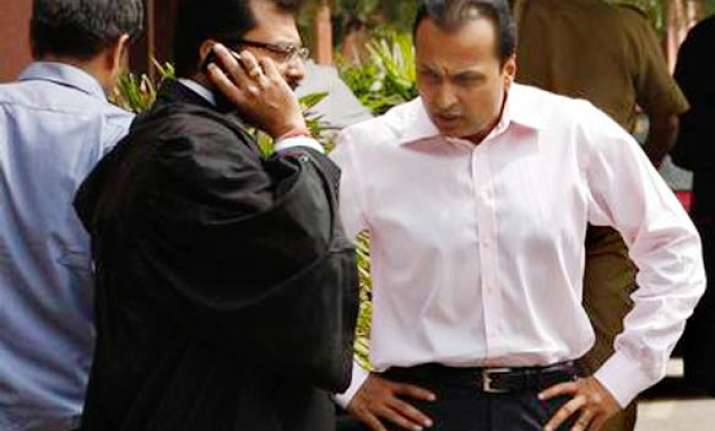 New Delhi, Feb 16: The CBI today questioned ADAG chairman Anil Ambani amid allegations that his group received favours from former Telecom Minister A Raja in getting dual technology and a role for Reliance Telecom in promoting Swan Telecom.
Ambani, 51, arrived at the CBI headquarters much ahead of the called time of 5 PM and waited at the reception before he was quizzed by the agency officials, CBI sources said.
He did not speak to the media before entering the CBI headquarters for giving clarifications on the possible role of Reliance Telecom Limited (RTL), a subsidary of ADAG, in Swan.
Swan Telecom, in which Tiger Traders Private Limited have 90.13 and RTL has 9.87 equity share capital, has been under the scanner over alleged diversion of funds to DMK-owned Kalaignar television.
DB Realty group Managing Director Shahid Usman Balwa was arrested by the CBI earlier this month.
After the appearance of Ambani, the sources said other top brass of telecom companies including that of Tata Tele Services and Idea would be called for clarification.
According to the CAG, four Companies including Reliance Communications Ltd were provided CDMA based mobile service under Unified Access Service licence.
Based on the recommendations of TRAI, use of dual technology was permitted on October 17, 2007 and RCom is alleged to have applied even before the announcement of the policy.
Reliance Communication Ltd. had complied with the requirements for permission to use dual technology on October 19 2007 itself by depositing the non refundable entry fee of Rs 1645 crore for 20 service areas through Reliance Infocomm Ltd.
The CAG had said that acceptance of bank draft from Reliance Infocomm Ltd (third party) on behalf of Reliance Communications Ltd was not in order and showed the hurry through which entry fee was deposited.
In a statement here, ADAG said, "during the course of his weekly visit to New Delhi, Ambani "met CBI officials today to clarify ongoing issues, relating to telecom matters for the years 2001 to 2010, and virtually every telecom operator in the country".
It said no summons of any kind have been issued by CBI to Ambani.
The ADAG statement said, "neither Relinace Telecom nor RCOM nor any Reliance ADA Group individual, company or affiliate held even a single share in Swan Telecom Ltd at the time of grant of the 2G licence to them in january, 2008, or at any time thereafter". PTI