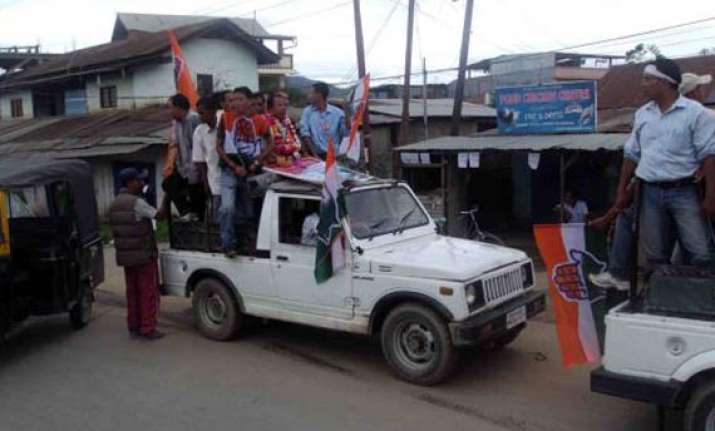 Imphal, Dec 19: A powerful bomb exploded at a political party office in interior Thoubal district of Manipur, official reports said today.

Reports said the bomb exploded at the office of the Congress Youth Forum (Kakching Khunou area) in the district, damaging wall and some other office property late last night. 

Hundreds of local residents including women launched a sit-in protest against the incident this morning, reports said adding that no individual or group has claimed responsibility for the incident.

Official sources said unidentified miscreants have been attacking the houses of politicians - both ruling and opposition - in the past few weeks by hurling grenades or bombs at their houses.

Sources said security and police forces have been alerted by the state government to prevent any untoward incident during the coming Manipur assembly elections in early February next year.