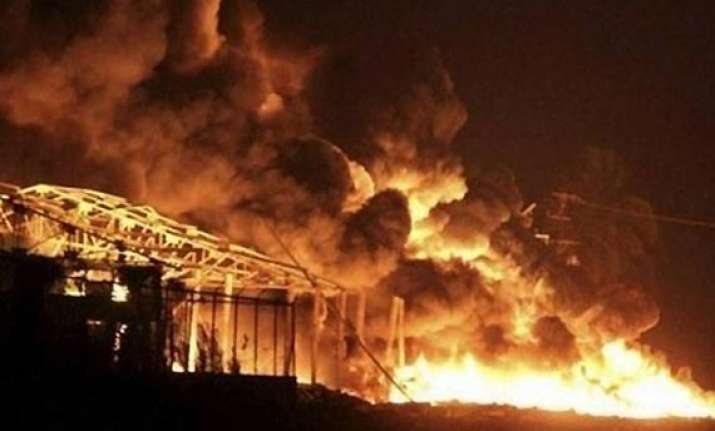 Chennai: A blaze engulfed a fire cracker unit on Thursday near Sivakasi town in Tamil Nadu, authorities said.
The fire broke out at Chidambaram Fire Works.
"Three fire tenders are battling the fire. We got the information about the accident at around 1.20 p.m," an official at Fire Station in Sivakasi told IANS over phone.
He said fire tenders were engaged in putting out the flame while blasts could be heard.
"The fire is being tackled and our officials are there at the accident site. We are yet to get more information," said an official at the Maraneri police station in Sivakasi.