Follow us on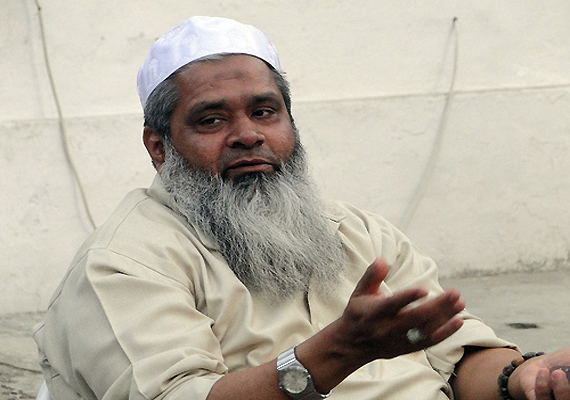 Guwahati, Aug 16: The influential All Assam Students Union today held prominent minority leader and president of the All India United Democratic Front Badaruddin Ajmal responsible for the mass exodus and fear psychosis among students and persons of the Northeast. 
"There is a fear psychosis among students in the states of Karnataka, Andhra Pradesh and Maharashtra as a direct result of the communal politics played by Ajmal," AASU advisor Samujjal Bhattacharjee alleged in a press conference here.  
The student body warned Ajmal "not to give communal colour to the violence in Assam" and appealed to the students not to panic and refrain from rushing back.  
The former student leader said he had personally talked to the Karnataka Chief Minister and Home Minister who have assured all security.
He said at least three overcrowded trains would be reaching here from Bangalore tomorrow and that thousands of panic-stricken people were stranded in various stations of those states including Secunderabad.
The former student leader claimed that a person from Kokrajhar who had gone to Andhra Pradesh to help two other persons who were injured was thrown out of a running train near Palasa and killed.
"Sanjib Roy of Kokrajhar was mercilessly thrown out of a running train near the Palasa railway station in Andhra Pradesh's Srikakulam district on August 14 as he was escorting two of his friends," he alleged.
Bhattacharjee said his body was still lying at the Sompeta government hospital and demanded that the Centre and state governments take measures to get it back to the state.  
Squarely blaming Chief Minister Tarun Gogoi for "failing to control the violence in the state and elsewhere", Bhattacharjee alleged that as the head of the state "his policies have failed to protect lives and property of people".
Demanding that post-1971 migrants from Bangladesh leave Assam as per the provisions of the Assam accord, he said no person suspected to be an illegal immigrant should be rehabilitated.