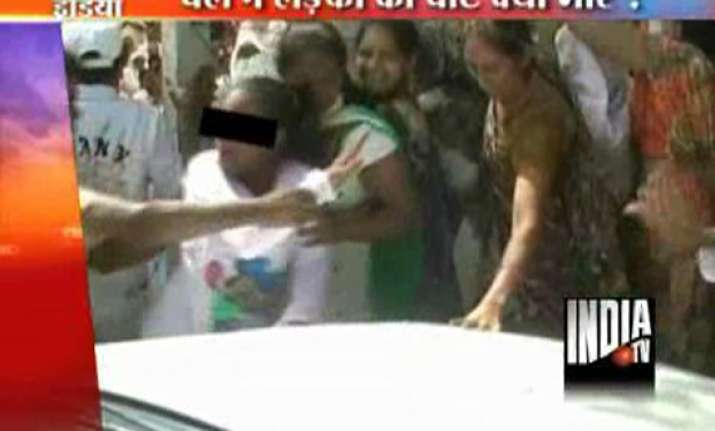 Valsad, Gujarat, June 2 : Spiritual guru Asaram Bapu watched impassionately and chanted 'Hari Om, Hari Om' as his sevadars (servants) shoved, slapped and elbowed a minor girl standing near the godman's car in Valsad on the occasion of Poornima yesterday.
The girl had come near his car to have a close look at the godman after his religious programme was over.  
The sevadars soon swung into action. One of them shoved the minor girl, gave her two stinging slaps and then elbowed her out of the way. 
The girl was soon lost among the throng of devotees.   
Asaram Bapu was walking only ten paces away from the girl and chanting Hari Om, Hari Om. he calmly sat in the car and drove away.