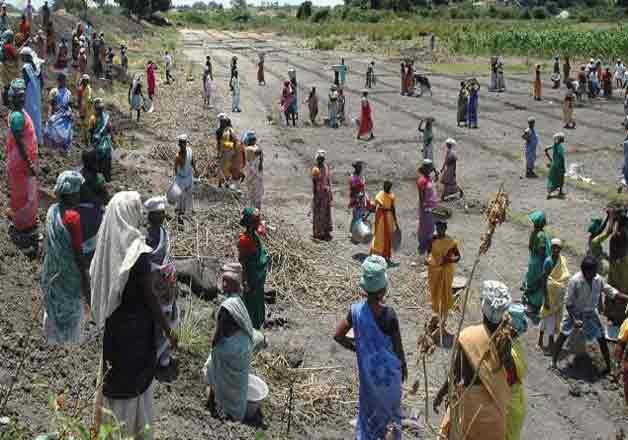 New Delhi: Civil society activists as well as economists on Monday decried the "budget cuts" being made by the government for the rural employment guarantee act.
The government seems to have decided to ignore its legal responsibility and is using budget cuts to rapidly dilute and undermine the rural employment act, the activists said at a press conference here.
Economist Jayati Ghosh said that MGNREGA funding has not been keeping to its demand based requirements and has fallen steadily from 0.8 percent of the GDP in 2009-10 to roughly one fourth of that amount.
States were given a capped quota in the middle of the year beyond which they were told not to spend. To make matters worse, the finance ministry has illegally and callously made further cuts leaving states and people to face huge, pending liabilities and increasing numbers of delayed wage payments, she said.
Lawyer Indira Jaising emphasized that the MGNREGA is a law passed by parliament and "a government that is unable to dilute the law in parliament cannot use administrative subterfuge and fund squeezes to undermine entitlements provided by the law".
Sanjay Sani, an activist from Bihar, said that the cuts amount to a direct human rights violation by the state as poor workers are neither getting work nor wages for work already done.
Agreeing with him, Nikhil Dey of the Mazdoor Kisan Shakti Sangathan said: "Sanjay is just one of the 10 crore workers who have gone to work on the programme this year and the crores of workers who have pending wage payments also in gross violation of the act".
He pointed out that this budgetary restriction was met with strong opposition from many state governments, and a number of chief ministers, including those from Bihar, Tripura, West Bengal, Chhattisgarh and Odisha, wrote to the central government to roll back the cuts and allow the states to run the programme according to its legal responsibility as per the law.