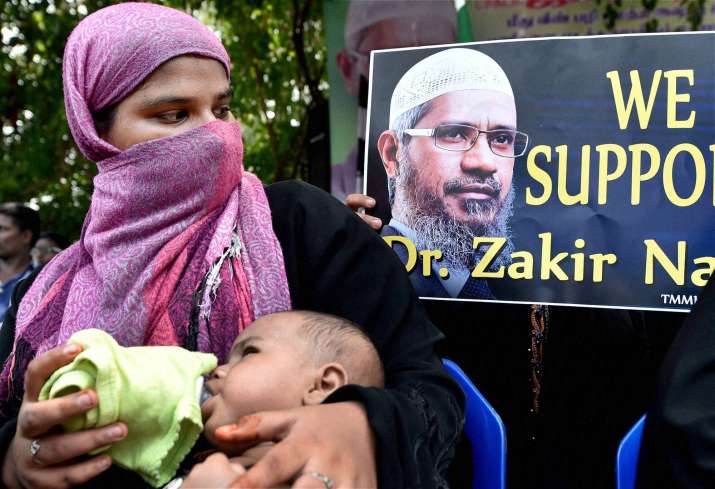 New Delhi: Controversial Islamic preacher Zakir Naik received crores of rupees in donation from foreign countries in violation of Foreign Contribution (regulation) Act, investigative agencies have found. 
Investigative agencies have found out proofs of donations from countries like Saudi Arabia, UAE, Syria, Kuwait, Jordan, Palestine and other middle eastern countries to Naik's Islamic Research Foundation or IRF. These donations were not disclosed to the government, which is a violation of FCRA. 
Sources in Ministry of Home Affairs told the India TV that IRF received Rs 15 crore foreign funds between 2007 and 2012. Collected in the name of educational purpose, 90% of the funds were diverted to other purposes such as for running his Peace TV. 
Investigative agencies have asked for IRF and Peace TV's balance sheets, account details and the details of directors of both organisations. 
The major chunk of foreign contributions was received from United Arab Emirates (UAE), which stood around 50% of the total funding of the IRF. The organisation is registered in UAE. 
Only 3.4% of the total funds were collected in India. 
These contributions are in violation of Sections 12 (4) and Section 9 (E) of the Foreign Contribution (regulation) Act, 2010. 
Naik, who enjoys a huge fan following on social media, came under the scanner of the government amid allegations that funds from abroad received by his foundation have been spent on political activities and inspiring people towards radical views.
Meanwhile, the investigating agencies have gathered pace in their probe against him.