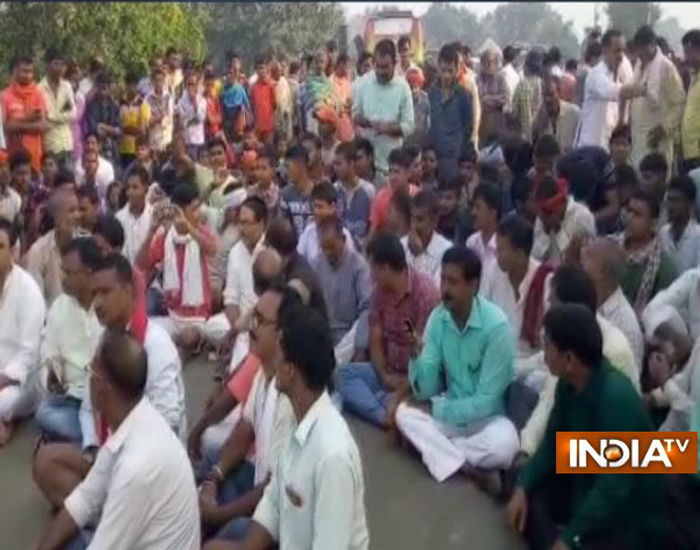 Despite Nitish Kumar government's complete ban on sale and consumption of alcohol in Bihar, five persons died after consuming spurious liquor in Rohtas district following which eight police officials including the Station House Officer (SHO) have been placed under suspension.
"After the end of four-day-long Chhath festival, a group of villagers consumed liquor late on Friday night. Soon, they fell ill and their condition deteriorated. Five of them died early on Saturday," Rohtas district Superintendent of Police Manavjeet Singh Dhillon said.
"The deaths had taken place in Danwar village falling under the police station area late last night" DIG, Shahabad Range, Mohd Rehman said.
An FIR has been lodged against three persons who were suspected to have brought the illicit liquor into the village and "we hope to catch hold of all of them soon", Rehman said. Replying to a query, the DIG said, "The post-mortem report is yet to be out, but prima facie the deaths appear to have been caused by consumption of spurious liquor."
"The condition of those who have fallen ill and undergoing treatment at hospitals suggests the same," he said. Earlier in the day, angry villagers had staged a demonstration at Danwar demanding action against those responsible for facilitating hooch trade in the area.
Meanwhile, the opposition Rashtriya Janata Dal in the state has alleged that "illegal trade is flourishing in the state at the cost of poor people".
The incident has again exposed that alcohol is freely available in black market in the state, where prohibition came into effect on April 5, 2016.