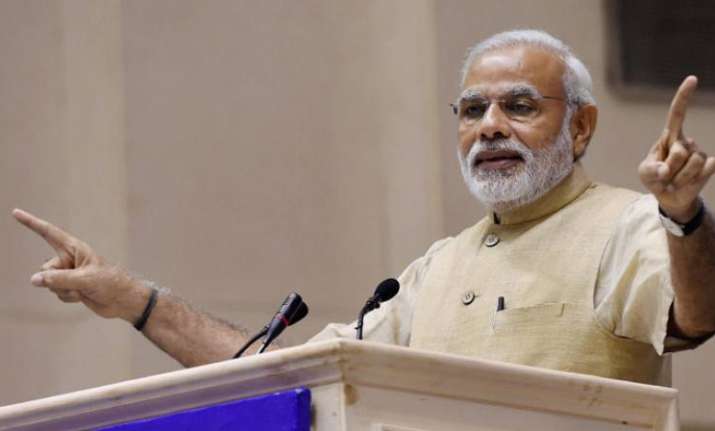 According to the commerce ministry, Prime Minister Narendra Modi will lay the foundation stone of India International Convention and Expo Centre (IICC) here on Thursday.
The ministry said in a statement that the facilities provided at the centre will be second to none. 
"It will rank among the top 10 in the world and the biggest indoor exhibition space in India," it said, reported news agency PTI.
Catch all the latest news about Lok Sabha elections 2019 HERE
In Sector 25, Dwarka here, the project is planned over an area of 221.37 acre. Estimated cost of the project will be Rs 25,703 crore and the construction will be in line with green building principles and Indian Green Building Council (IGBC) Platinum rating standards.
IICC will be an integrated complex with facilities like exhibition halls, convention centre, open exhibition spaces, mixed use commercial spaces like star hotels (5, 4 and 3 star), retail services and high-end offices.The convention centre can accommodate 11,000 persons, 5 exhibition halls, 1-kilometre long foyer, multi-purpose arena with retractable roof. It will be developed in two phases. Phase-I and II will be completed by December 2019 and December 2024, respectively, reported the news agency.
It will also have a dedicated underground Metro station.