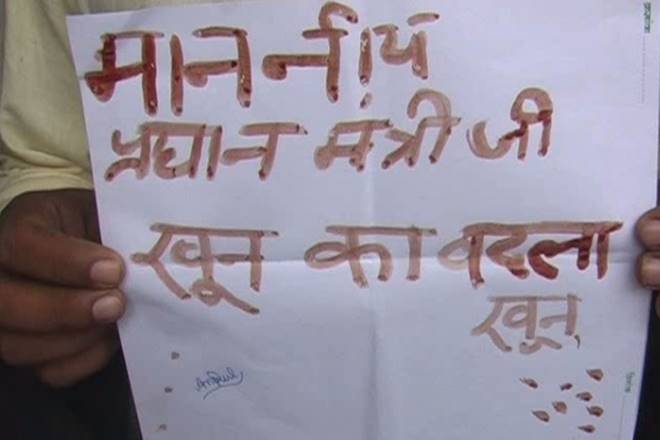 In the wake of demanding justice for soldiers martyred in Uri attack, people have written several letters to Prime Minister Narendra Modi written with their blood.
The letter was written by Sarv Brahaman Maha Sabha (SBMS) in the wake of the recent Uri terror attack in Jammu and Kashmir that left 18 jawans dead.
Representatives from Hindu, Muslim, Sikh and Christian communities were present in the letter writing programme, SBMS spokesman B K Sharma said.
He said the gesture signified that people belonging to all religions had the same blood in their veins. "Strict action is required to check the massacre which is being perpetrated by Pakistan," Sharma said.
In one of the deadliest attacks on the Army in recent years, 18 jawans were killed and 19 injured as heavily armed militants stormed a battalion headquarters of the force in Uri town in the wee hours on September 18.
(With inputs from PTI)