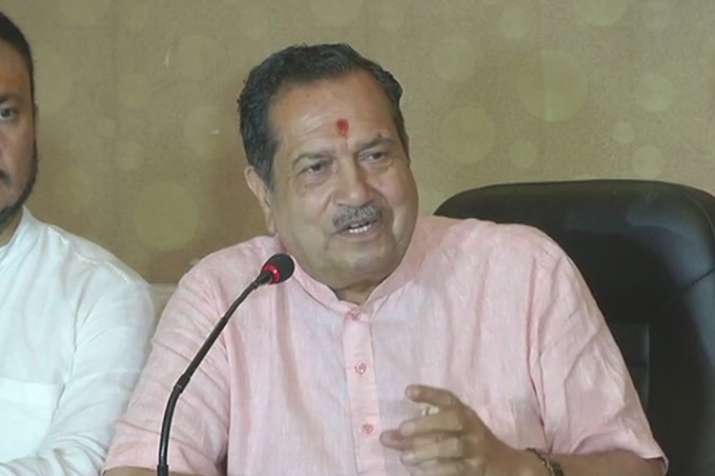 Fanning the raging debate over mob lynchings in the country, senior Rashtriya Swayamsevak Sangh (RSS) leader Indresh Kumar has said such incidents would automatically stop if people denounce eating beef. 
Speaking to journalists in Ranchi, Indresh Kumar asserted that none of religions across the world permits killing cows. 
"Not a single religion in the world approves killing of cows. Be it Christianity, which talks of 'holy cow', because Jesus was born in a cowshed. In Islam... killing cows is banned in Mecca and Madina... or any other religion, killing a cow is not approved anywhere," Kumar said. Kumar's statement has come at a time when there widespread outrage over a man being lynched on suspicion of being a cow smuggler in Rajasthan's Alwar last Saturday.
Kisi bhi mob ki hinsa, wo aapke ghar ki, mohalle ki, jaati ki, party ki ho, wo kabhi bhi abhinandaniya nahin ho sakti. Parantu, duniya ke jitne bhi dharm hain, unke kisi ek dharam sthal par bata do ki gaye (cow) ka vadh hota hai: Indresh Kumar, Rashtriya Swayamsevak Sangh. (23.7) pic.twitter.com/Y10QjJBhOQ

— ANI (@ANI) July 24, 2018
The Rajasthan Police had admitted "error of judgment" in handling the case of alleged lynching of 28-year-old Rakbar, as it suspended one and transferred three policemen, even as it refuted allegations of "custodial death". 
Amid allegations of negligence on part of the local policemen, including for delay in taking Rakbar alias Akbar Khan to hospital, a high-level panel, set up by the state police, found four policemen guilty of dereliction in duty and suspended Assistant Sub-Inspector Mohan Singh, who was in charge of the Ramgarh police station at that time, and shunted three constables to police lines, officials said. 
(With inputs from PTI)