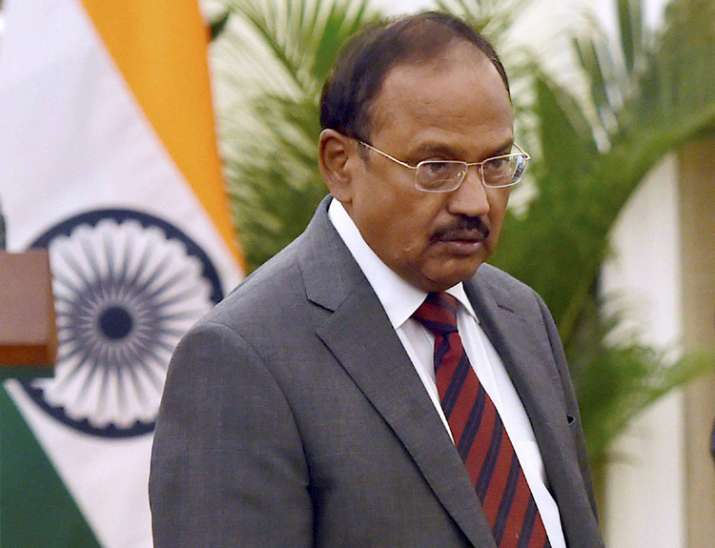 New Delhi: Exuding confidence in the capabilities of security forces and the technology they use, National Security Advisor Ajit Doval is believed to have told Prime Minister Narendra Modi that the terrorists behind Monday's attack on Amarnath Yatra will not be able to hide and will soon be brought to justice. "The terrorists can run but they can't hide," Doval reportedly told PM Modi and Home Minister Rajnath Singh, while briefing them about the actions being taken to track down the terrorists behind the attack that killed seven Amarnath Yatra pilgrims and injured 19 others.
Security and intelligence agencies have been on an overdrive to corner the militants involved and bring them to justice, A massive search operation was launched in the Valley in the immediate aftermath of the Amarnath attack. Agencies are working round the clock to bring perpetrators to justice and have been able to identify three 'overground workers' of the Hizbul Mujahideen. Sources tell us that the geo-positions of these three have been locked and two handlers who provided weapons to terrorists have also been identified.
Security forces have also been able to trace the path taken by the terrorists before and after the attack on Amarnath Yatra bus in Anantnag. The operation to hunt down the attackers is being held in a 50 km radius. The NSA also told the Prime Minister that security forces have been able to neutralise nearly two dozen militants in past few weeks.
Tracking Amarnath Yatra attackers
The credit for the precision and efficiency with which the forces have been targeting militants also goes to the technology that is being applied into tracking and locating them. Thermal sensor-loaded drones which send high-resolution images are being used in the operation to track the terrorists. Mini-radars are also being used to pick up information on the location of terrorists. Besides, security forces are using National Technical Research Organisation's (NTRO) technologies to track down militants.
More than 400 officers of the Army, Special Operations Group of Jammu and Kashmir Police, CRPF and the BSF are involved in the operation.
The operation is being held in a 50-km radius and more than 400 officers are involved in the hunt for the terrorists. It's a joint operation involving the Army, Special Operations Group, CRPF and the BSF.
Mastermind
Pakistani national and Lashkar-e- Taiba (LeT) commander Abu Ismail has emerged as the mastermind of the deadly terror attack on Amarnath pilgrims. Ismail was the mastermind of the attack and he was assisted by another Pakistani and two local militants, officials in Delhi, quoting intelligence inputs, said.
Ismail has been active in Valley for several years and had moved base to south Kashmir more than a year ago, a police official said in Srinagar. He has recruited nearly 40 militants in South Kashmir and nearly 30 in North Kashmir.