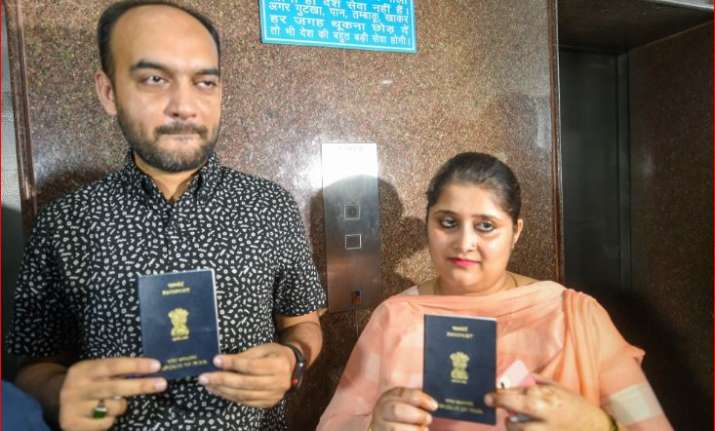 Defending its decision to issue passport to Tanvi Seth, who had accused Lucknow passport officer Vikas Mishra of harassing her, the Ministry of External Affairs(MEA) on Thursday said that there was no adverse report in her revised application form that required information on 6 points.
However, MEA spokesperson Raveesh Kumar said  that the police officer who conducted the verification added two comments on his own owing to which the verification report was placed in "adverse" category.
The MEA spokesperson also clarified that marriage certificates are no longer required for issuing passports and therefore, there is no relevance of the name that is mentioned in the marriage certificate.
Raveesh Kumar added that Tanvi Seth had submitted her Aadhar Card as well as joint bank account as per the requirement and hence, the decision to issue passport to her was not wrong.
"Simplified police verification form in '17 and stressed on 2 factors-whether applicant is an Indian citizen & has criminal record. These 2 factors were converted to 6 points in form. Followed all norms while issuing passport to Tanvi Seth," Ravessh Kumar said.
Tanvi Seth and her husband Anas Siddiqui had alleged harassment by Vikas Mishra, saying they were targeted because of their interfaith marriage.