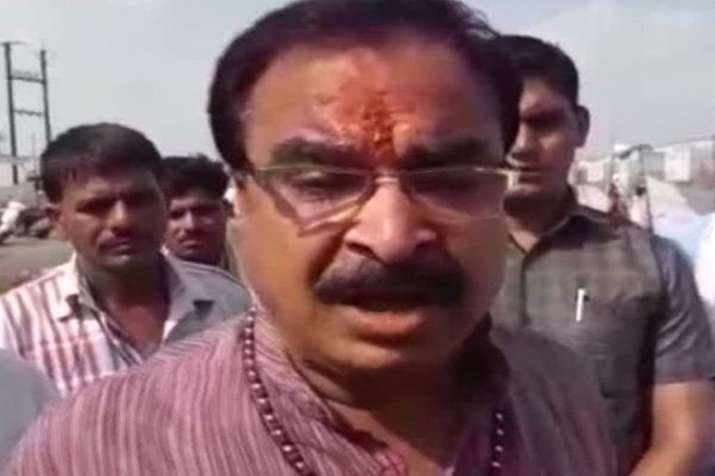 In an embarrassment to the BJP, its MLA from Agar Malwa, Gopal Parmar, said on Saturday that the issue of 'love jihad' is a result of the "disease" of 18 years being the minimum legal age for marriage of women. 
"Earlier, the elders of the family used to fix marriages in the childhood only and those relations used to last longer.
Since the 18-year 'disease' (legal age bar for a girl's marriage) has started, many girls have started eloping as the fever of love jihad has gripped," he said while promoting skill development at a function in his constituency. 
Parmar went on to advise parents, especially mothers, to fix marriages of their daughters early in order to save them from love jihad. 
"Generally, our women are trapped easily with sweet talk and gestures. It is the duty of our mothers to make their daughters, who are closer to them, understand this. I urge mothers to alert their daughters about love jihad)," he added.
Later, Parmar justified his views on fixing marriages before 18 years. 
"The government's intention behind the 18-year bar for marriage is different, but children's marriages were fixed earlier (in childhood) in the villages then they (children) would not take wrong decision thinking that 'my marriage has already been fixed," Parmar advocated.
He added that nowadays if somebody doesn't get married on time, then he/she gets divorced and incidents like 'love jihad' happen. 
When asked how 'love jihad' came into this, the BJP MLA said, "It has become evident that some people develop cordial relations with families, show affinity and then exploit women of that family."
"There are some goonda elements in Muslims who adopt Hindu names to exploit girls in the name of Love Jihad. If marriages are fixed early then girls can be saved from Love Jihad," Parmar said.