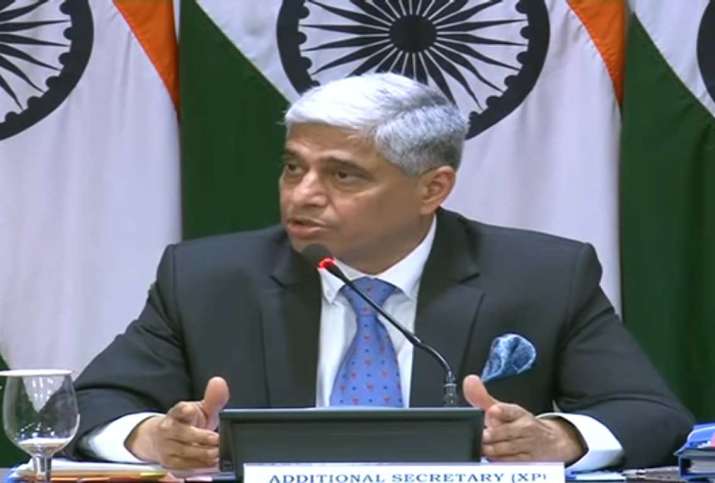 In a bid to put pressure on Pakistan to bring 26/11 Mumbai terror attack perpetrators to justice, India has suggested Islamabad ways to expedite trial in the case in the neighbouring country but is yet to get a response.
The Ministry of External Affairs (MEA) on Thursday revealed that Foreign Secretary S Jaishankar has written to his Pakistan counterpart suggesting ways by which the trial could be expedited through legal cooperation between the two countries.
Jaishankar wrote the letter on September 6 which was hand-delivered by the Indian High Commissioner in Islamabad on September 9, MEA spokesperson Vikas Swarup said.
Swarup said that if Pakistan is serious about bringing to justice the perpetrators of the attack, it must act on the suggestions as the entire strike was planned from Pakistan, was carried out by Pakistani nationals and all evidence are in Pakistan.
Noting that the trial in Pakistan has not progressed expeditiously although it will be eight years soon since the dastardly attack, Swarup said, "In order to bring the guilty to book, our foreign secretary has recently written to his Pakistani counterpart suggesting ways in which the trial could be expedited through cooperation through the legal channel."
"He wrote this letter on September 6 and it was delivered by our High Commissioner in Islamabad on September 9," he added.
He said the step was prompted by the delay in bringing to book the persons in Pakistan responsible for the Mumbai terror attack.
"As you know, the entire attack was planned from Pakistan, was perpetrated by Pakistani nationals, all the evidence are in Pakistan, but eight years have passed and trial is happening at a snails pace," he said.
Swarup said the countrys focus is to check terrorism and the government wants to bring the Mumbai case trial to expeditious conclusion.
"We are prepared to offer suggestions on how it can be done through the proper legal channels," he said.
Asked if India has heard back, he said, "No".
On September 9, a former Lashkar operative arrested by Pakistan for his involvement in the 2008 terror attack was acquitted.
Pakistans Federal Investigation Agency said that "no allegation has been proved against" Sufayan Zafar, who was accused of financing Rs 14,800 for the attack and providing Rs 3.98 crore to co-accused Shahid Jameel Riaz prior to the attack.
Zafar was hiding after being declared proclaimed offender in the Mumbai case. He was arrested early last month from his hideout in Khyber-Pakhtunkhwa province.
A resident of Gujrawala district of Punjab, approximately 80 km from Lahore, Zafar was among 21 absconding suspects wanted in this high-profile case.
Six suspects -- Abdul Wajid, Mazhar Iqbal, Hammad Amin Sadiq, Shahid Jameel Riaz, Jamil Ahmed and Younus Anjum -- have been lodged in the Adiyala Jail, Rawalpindi, since 2009 for abetment to murder, attempted murder, planning and executing the Mumbai attacks.
Prime suspect Lashkar-e-Taiba operations commander Zakiur Rehman Lakhvi, believed to be the mastermind of the Mumbai attacks, is in hiding after getting bail over a year ago.
166 people, including many foreigners, were killed in the 2008 Mumbai attack carried out by 10 Lashkar terrorists. Nine of the attackers were killed and lone survivor Ajmal Kasab was captured and later hanged in 2012.