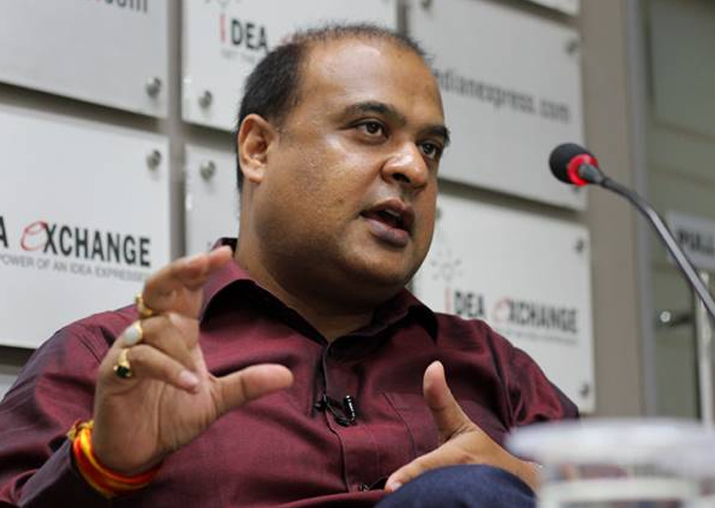 A day after Assam minister Himanta Biswa Sarma kicked up a storm with his remarks that some people suffer from life-threatening diseases because of sins committed in the past, the minister is in news again.
In his latest tweet on Thursday, the minister attacked senior Congress leader P Chidambaram for his 'switching parties' remarks on Twitter, and said that "Pidi likes privileged people".
In October this year, Congress vice-president Rahul Gandhi had said in a lighter vein that his pet dog Pidi tweeted for him.
"Pidi tweets for me," the Congress leader said when asked about the secret of his new-found popularity on Twitter and how he chose the subjects of his tweets.
"People (have) been asking who tweets for this guy...I'm coming clean...it's me...Pidi...I'm way smarter than him. Look what I can do with a tweet..oops..treat! (sic).": Rahul Gandhi had tweeted.
BJP's sarma chose the name of Rahul Gandhi's pet dog to hit back at Chidambaram for his comment on him.
"By the way sir when did you rejoin @INCIndia ? As per as I know you were in Tamil Maanila Congress. Privileged people can indulged in any activity right from Chit Fund to Inxmedia, can switch party. After all #Pidi likes privileged people": Sarma tweeted on Thursday.
The tweet comes hours after Congress leader Chidambaram took potshots at Sarma for his 'cancer is divine justice for sins' comment.
However, the minister had later issued a clarification, by saying "Sir, please do not distort. Simply I said that Hinduism believe(s) in karmic law and human sufferings are linked to a karmic deficiency of past life. Don`t you believe that too? Of course in your party I do not know whether Hindu philosophy can be discussed at all," Sarma had said.
Hitting back at Sarma, Chidambaram on Wednesday said, "that is what switching parties does to a person".
"Cancer is divine justice for sins' says Assam Minister Sarma. That is what switching parties does to a person," Chidambaram had tweeted.
Sarma, who was with the Congress earlier, had left the Grand Old Party over ideological differences to join the BJP.
MUST WATCH | 'Cancer is divine justice for sins committed', says Assam minister