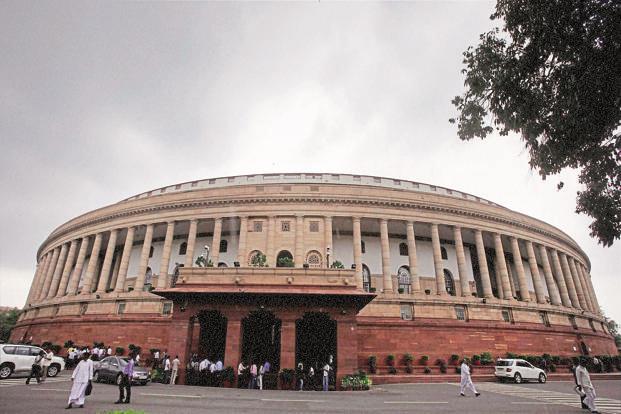 Ahead of the Winter Session of Parliament on Tuesday, Prime Minister Narendra Modi on Monday urged the leaders of all the political parties to ensure constructive discussion and debate in both the houses of Parliament.
However, the session is likely to witness a united opposition piling up pressure on the government on a host of issues like the exit of the RBI Governor, rumblings in the CBI and Rafale deal. 
Parties like Shiv Sena are set to make a renewed pitch for Ram temple in Ayodhya.
On Monday, over a dozen opposition parties (except the Bahujan Samaj Party and Samajwadi Party) held a meeting separately with a larger goal to forge a grand alliance to take on the Narendra Modi-led NDA in 2019 Lok Sabha elections. 
The unity by the opposition parties is likely to reflect inside Parliament as well.After the meeting, opposition leaders gave a clear indication that they will corner the government. 
The start of the Winter Session is coinciding with the counting of votes for assembly polls in five states. The outcome of the high-pitched electoral battle is likely to be felt inside and outside Parliament.
The ruling BJP, on its part, is expected to highlight the government managing to bring alleged middleman in the Rs 3,600 crore AgustaWestland chopper deal, Christian Michel, from the UAE as well as successful pursuing of the case for extradition of fugitive businessman Vijay Mallya in a UK court. 
Congress president Rahul Gandhi on Monday said that there is a consensus among opposition parties that the assault on institutions such as the RBI must be stopped.
The opposition parties have also said that they will press for a joint parliamentary committee probe into the Rs 58,000-crore Rafale jet deal in which they have alleged corruption.
The government, in the nearly month-long session, will push for passage of the triple talaq bill pending in the Rajya Sabha. It had promulgated an ordinance to make the practice of instant triple talaq a penal offence.
The government also wants the Indian Medical Council amendment ordinance and the companies amendment ordinance to be passed as bills in this session.
It is pertinent to mention here that the Winter Session normally starts in November. However, it would be the second year, back to back, when it begins in December.
(With PTI inputs)