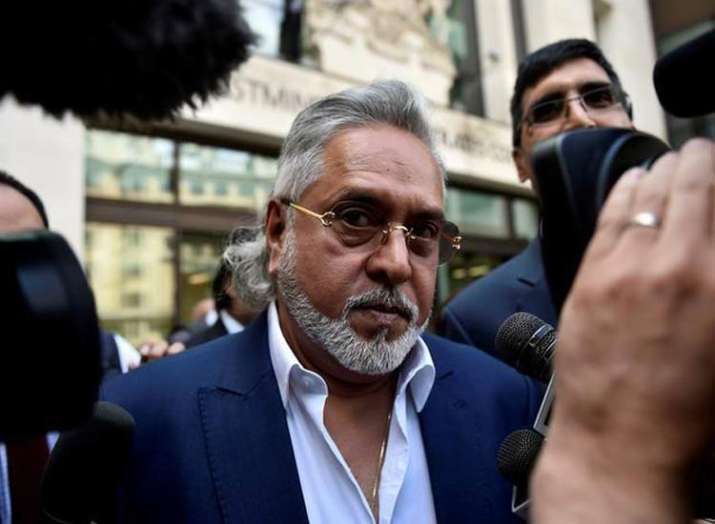 Fugitive tycoon Vijay Mallya on Wednesday said that the government, courts and banks are rightfully concerned about public money loaned by public sector banks (to him) and he has given an application in the Karnataka High Court showing assets far in excess of the banks' claims and requested sale under judicial supervision. Responding to junior foreign minister M J Akbar's "years to repay" settlement remark, Mallya claimed he has been making efforts to repay loans since 2016.
"Government, Courts and Banks are rightfully concerned about Public money loaned by Public Sector Banks. I have made an application to the Hon'ble Karnataka HC showing assets far in excess of the Banks claims and requesting sale under judicial supervision. What more?" he tweeted.
"Government wants to recover money loaned by PSU Banks. They used CBI and ED to attach and recover. I, myself have placed all assets before the Hon'ble Karnataka HC and submitted for sale. Banks should be very happy. But if the same CBI and ED object what do I do?" he further said in his tweet.
I am asked for comment on being labelled a Fugitive Economic Offender. When I have placed assets on the table before the Hon'Ble Karnataka High Court in excess of the PSU Bank claims how can I be an Economic Offender ? The Fugitive part falls away.

— Vijay Mallya (@TheVijayMallya) June 26, 2018
My old friend MJ Akbar (now Hon'ble MOS) states that I had years to repay. My settlement initiatives date back to 2016. Most importantly the value of assets today in 2018 is far higher than in 2016.

— Vijay Mallya (@TheVijayMallya) June 26, 2018
"It is incorrect that my settlement offer before the Hon'ble Karnataka HC was motivated by the latest charge sheet under the media reported Fugitive Ordinance. I always had honest intentions to settle and there is ample proof. Anyway, I hope the sale of assets is approved for Banks," Mallya said.
Breaking his silence over the loan default case, Mallya, for the first time in over two years, released a statement on Tuesday and denied that he was a wilful defaulter.
Mallya said he has become the 'poster boy' of bank default and a lightning rod for public anger, and there's nothing he could do "if politically motivated extraneous factors interfere" with his efforts to settle the dues. 
Mallya said he had even written letters to both the Prime Minister and the Finance Minister on April 15, 2016 to explain his side of the story. "No response was received from either of them," he said.
The 62-year-old liquor baron has been living in London. He fled the country in March 2016. Many summonses are issued to him by Indian courts and law enforcement agencies to appear before them for trial in various cases.
Watch: Mallya arrested in London, gets bail