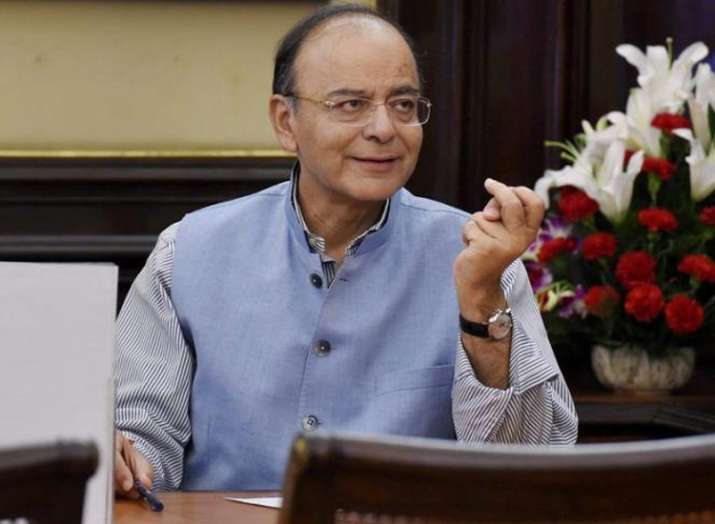 Finance Minister Arun Jaitley, who is undergoing treatment for a kidney ailment, took the oath for his new six years term in the Rajya Sabha today. The ceremony took place in the chambers of Rajya Sabha Chairman M Venkaiah Naidu. 
The 65-year old Jaitley was elected recently from Uttar Pradesh and had to take oath at a special ceremony due to his health condition. 
"The Union Minister of Finance & Corporate Affairs,Shri @arunjaitley will take oath as Member of Rajya Sabha tomorrow,15th April,2018. The Vice President & Chairman, Rajya Sabha, Shri @MVenkaiahNaidu will administer the oath to Shri Jaitley in his Chamber in Parliament House," the Finance Ministry said in a tweet. 
Jaitley was on April 3 once again appointed as the Leader of the Upper House following the re-election. 
He has not been going to his North Block office since April 2. He underwent dialysis at AIIMS on April 9 and has been confined to a 'controlled environment' at home. 
He had cancelled his scheduled foreign visits and had confirmed his illness in a tweet.
"I am being treated for kidney related problems & certain infections that I have contracted," he had tweeted.
Jaitley had in September 2014 undergone a bariatric surgery to treat weight gain that he suffered because of a long-standing diabetic condition. That surgery was first performed at Max Hospital, but he had to be later shifted to AIIMS because of complications.
He had a heart surgery several years ago.
(With inputs from PTI)
Watch video: Arun Jaitley takes oath as Rajya Sabha MP