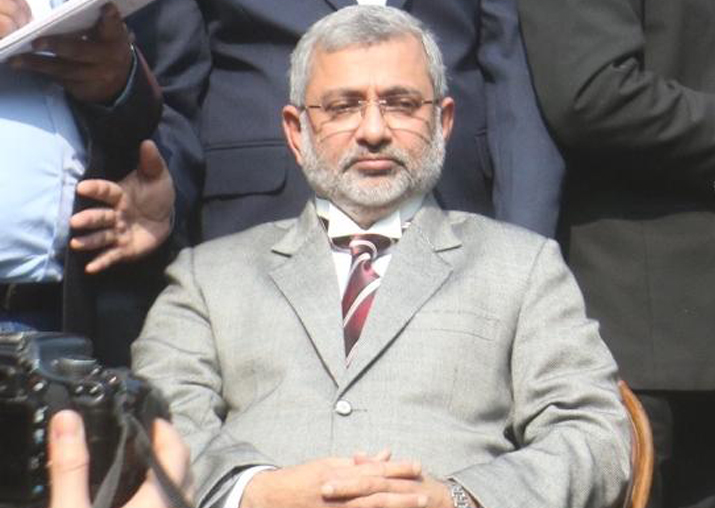 Urging the Chief Justice of India (CJI) Dipak Misra to act on the "unprecedented delay by the government" on the appointment of two judges, Justice Kurian Joseph has written a letter to the former saying that the "very life and existence" of the Supreme Court is under threat and "history will not pardon us". 
According to reports, Justice Kurian Joseph – in his letter that has also been sent to 22 other judges – expressed concern over the government's unprecedented act of sitting on the collegium's recommendation to elevate a judge and a senior advocate. 
He was referring to the Supreme Court collegium's decision on January 10 to recommend the names of senior advocate Indu Malhotra and Justice K M Joseph, Chief Justice of Uttarakhand High Court for the apex court. 
In a strong appeal, Justice Joseph said that "it is the first time in the history of this court where nothing is known as to what has happened to a recommendation after three months". 
In the letter to the CJI, he suggested that the Supreme Court take up the matter and "immediately constitute a seven judge bench to pass orders on the pending appointment". 
Justice Kurian Joseph demanded urgent intervention from the CJI, stating that "if there is no normal delivery on completion of the gestation period, what is urgently done is a CaesarEan section. Unless such a surgical intervention is made at an appropriate time, the child in the womb dies."
Targeting the Centre in strong words, Justice Joseph wrote that "government owes a duty to take a call on the recommendation as soon as the same is sent from the Collegium. Failure to discharge their duty by sitting over on the recommendations of the Collegium doing nothing, in administrative law, is abuse of power".
Last month, Justice J Chelameswar had also written to the Chief Justice expressing grave concern over the propriety of the law ministry writing directly to Karnataka High Court, despite the Collegium reiterating a name for elevation to the High Court.