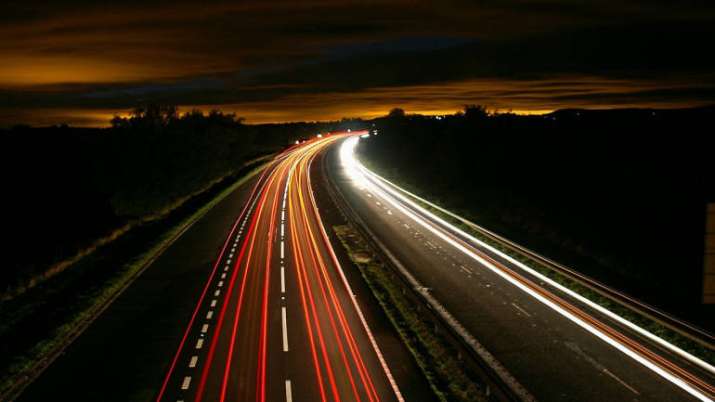 Prime Minister Narendra Modi will inaugurate the Eastern Peripheral Expressway, India's first smart and green highway on April 29. The expressway, which is a step towards solving Delhi's traffic-congestion woes, will divert around 2 lakh vehicles passing through the national capital, cutting out pollution.
The expressway will also consume a million tonnes of fly ash from NTPC's various thermal plants, thus minimising pollution.
The project has also sparked possibilities for development of industrial and business sectors, and after its completion, will allow motorists to bypass Delhi for mutual transit to UP, Uttarakhand, Punjab, Haryana, Rajasthan, Himachal Pradesh, and Jammu & Kashmir.
Here are 10 facts you need to know about the Eastern Peripheral Expressway:
1. Built at a cost of nearly Rs 11,000 crore to decongest the national capital, the 135-km six-lane access-controlled expressway envisages signal-free connectivity between Ghaziabad, Faridabad, Gautam Budh Nagar (Greater Noida) and Palwal.
2. The construction cost of the expressway alone is Rs 4,420 crore. It consumed 5 lakh tonne of cement and 1 lakh tonne of steel during construction.
3. Seven interchanges are being developed and at every 500 m interval on either side of the Eastern Peripheral Expressway, rain water harvesting is being developed.
4. The Eastern Peripheral Expressway will divert at least 2 lakh vehicles passing through the national capital daily to this bypass. This will not just help in decongestion but also will help in bringing down the pollution level.
5. The expressway is equipped with latest technology for ease. It has been provided with smart and intelligent highway traffic management system and video incident detection system. Also, Over Speed Checking System, Weigh-in-Motion, Warning Devices, Pavement Management Systems, Fiber Optic Network and other facilities have been provided.
6. In order to have an uninterrupted travel experience and faster toll collection, the toll plazas will be provided with Electronic Toll Collection (ETC) system. 
7. It is also reported that the Eastern Peripheral Expressway will sport thirty six "monuments" like Ashoka lion, Ashoka Chakra, Gateway of India, Qutab Minar, Konark Temple, Jaliyanwala Bagh, Char Minar, Lal Quila, Kirti Stambh, India Gate, Hawa Mahal etc.
8. There will be 8 solar power plants on the Eastern Peripheral Expressway. It is going to be the first one in India to have solar power for lighting on the entire expressway. 
9. Other facilities at the expressway include petrol pumps, wash rooms, motels, shops, rest areas, restaurants, repair services etc at atleast six locations.
10. The EPE will also have vertical gardens with solar power system and drip irrigation. Also, a cycle track of 2.5 metre has been developed on both the sides of this expressway.
WATCH SPECIAL REPORT: