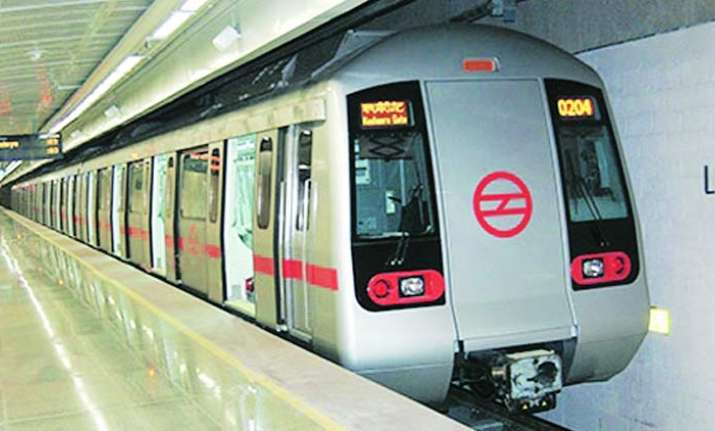 Delhi's neighbouring Ghaziabad is set to get a connectivity bonanza in the form of Delhi Metro's Dilshad Garden-New Bus Adda section. Prime Minister Narendra Modi will inaugurate the 9.4 km-long Dilshad Garden-New Bus Adda section of Delhi Metro's Red Line on March 8, officials said Monday. 
The Dilshad Garden-New Bus Adda section of the Red Line will be an extension of the 25.09-km Rithala-Dilshad Garden corridor, which has 21 stations.
The elevated section comprises eight stations -- Shahid Nagar, Raj Bagh, Rajendra Nagar, Shyam Park, Mohan Nagar, Arthala, Hindon River Station and New Bus Adda.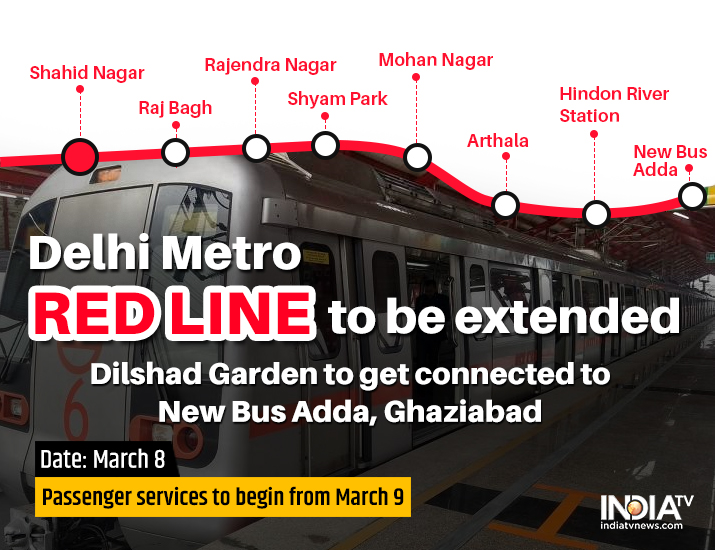 This section will immensely benefit the people of Ghaziabad and connect the satellite city with the national capital.
On the same day, the prime minister is also slated to inaugurate Delhi Metro Blue Line extension between Noida City Centre and Noida Electronic City. The fully-elevated Noida City Centre-Noida Electronic City section consists of six stations -- Sector 34, Sector 52, Sector 61, Sector 59, Sector 62 and Noida Electronic City and will bring commuters closer to be already operational Aqua Line of Noida Metro. 
The Delhi Metro's current operational span is 327 km with 236 stations. After opening of the two corridors, it will extend to over 342 km with 250 stations.