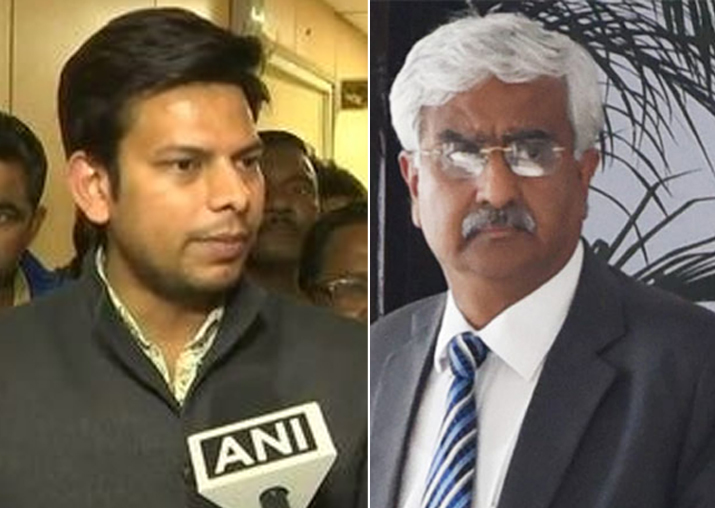 Aam Aadmi Party (AAP) MLA Prakash Jarwal was arrested late last night by Delhi Police in connection with the alleged assault on Chief Secretary Anshu Prakash at CM Arvind Kejriwal's residence. Police said that he was picked up from his house at Deoli.
Anshu Prakash has alleged that he was assaulted by AAP MLAs Amantullah Khan and others during a meeting at the Chief Minister's residence on Monday night. The Delhi Police has registered an FIR against Khan and others on the basis of Prakash's complaint. 
Earlier, Jarwal and Ajay Dutt, AAP MLAs from Deoli and Ambedkar Nagar respectively, had claimed the bureaucrat made casteist remarks. They have lodged a complaint against him with the Delhi Police and the National Commission for Scheduled Castes. 
AAP Delhi unit's chief spokesperson Saurabh Bharadwaj claimed that Jarwal was arrested based on a "frivolous" complaint. 
Delhi: Heavy police force deployed near the residence of AAP MLA Amanatullah Khan in Okhla; he has been named in the FIR lodged in connection with alleged assault of #Delhi Chief Secretary Anshu Prakash pic.twitter.com/jGWv9BXLcD

— ANI (@ANI) February 20, 2018
"Delhi Police arrested elected MLA without any evidence. What about arrest of IAS Officers who can be seen beating Minister in Secretariat? There is FIR by Minister as well as video evidence, but no arrests," Bharadwaj tweeted. 
Utter chaos unfolded inside the Delhi Secretariat on Tuesday morning as Delhi Environment Minister Imran Hussain was mobbed by officials and staff, hours after Prakash was allegedly manhandled at the chief minister's residence.