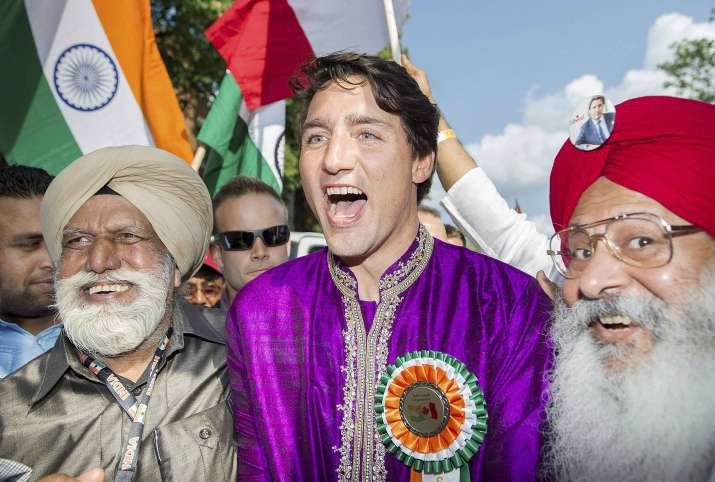 Canadian Prime Minister Justin Trudeau, who is on a week-long India tour, will visit Taj Mahal on Sunday. During his trip, Trudeau will be accompanied by his wife and three children. 
He will be in Sabarmati Ashram in Ahmedabad the next day. He will go to Akshardham temple in Gandhinagar and participate in an event at IIM-Ahmedabad. 
During his visit, Trudeau will interact with business leaders, representatives of the film industry and students. 
On February 20, he will hold meetings with top business leaders and meet representatives of the Indian film industry in Mumbai. 
On February 21, the Canadian prime minister will visit Golden Temple in Amritsar and return to Delhi the same day. 
Trudeau is scheduled to visit Jama Masjid and a cricket ground on February 22 besides delivering a lecture at a gathering of Canadian and Indian business leaders.
In order to bolster India-Canada relationship, he will also hold talks with his Indian counterpart Narendra Modi on wide-ranging issues, including defence and counter-terror cooperation on February 23. The talks will be followed by a conference of young change-makers on February 24. 
The ties between India and Canada have been on an upswing. Approximately 1.4 million Canadians are of Indian heritage and India is Canada's second largest source of immigrants.