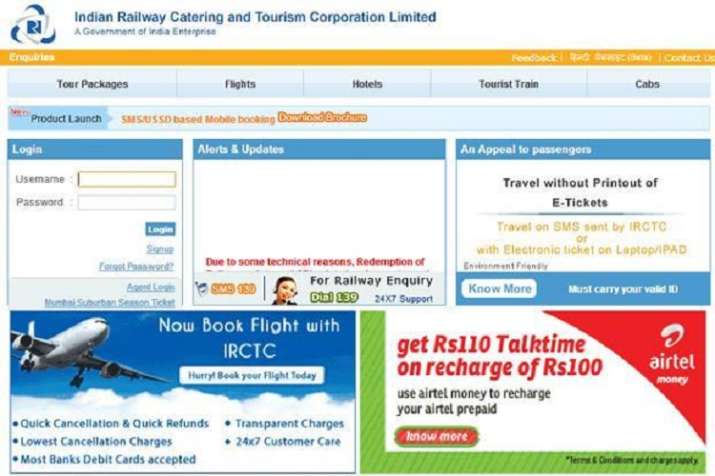 In an amendment to the Railways Act, 1989, the railway is now including a provision to impose penalty on those committing e-ticketing frauds, sources said. The development comes in view of the recent online ticketing scams. According to the proposed amendment to the Act, a fine of more than Rs two lakh would be imposed for the offence, said sources.
The proposal, however, does not suggest an increase in the three-year jail term for those convicted.
A ministry source said the need to include a new provision is felt with rising number of fraud cases.
"Cases of such frauds have been increasing and a need was felt to include a new provision. The new provision has been proposed by the Railway Protection Force. It will involve an amendment to the Act. This has to be approved by the Railway Board," he said.
The present act has a provision to punish those touts who illegally sell, purchase or attempts to sell or purchase tickets. The act however, does not envision e-ticket fraud.
Those committing e-ticketing fraud are punishable with imprisonment for a term, which may be extended to up to three years, or with fine which may extend to ten thousand rupees, or with both, according to the Act.
Those arrested for online frauds are currently booked under the Information and Technology Act along with relevant provisions of the Indian Penal Code.
The amended Act will seek to empower the authorised personnel of the RPF, commercial, vigilance departments to deal with cases related to the new provision, sources said.
The proposal also includes hike in fines for causing nuisance, especially against women passengers and encroachment of compartments reserved for people with disabilities or women and littering.