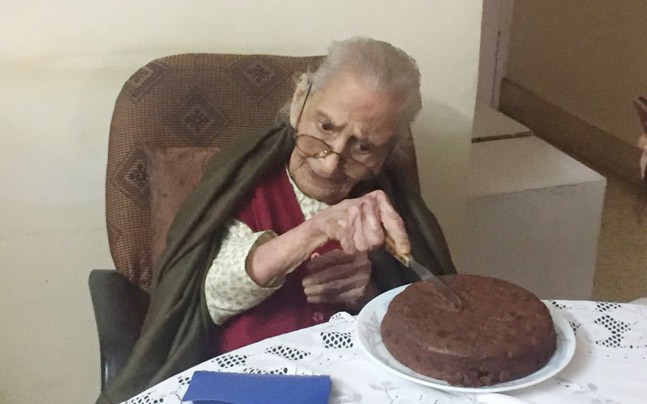 Congress president Rahul Gandhi had an unusual admirer in a 107-year-old woman in Bangaluru, who found him "handsome" and wished to meet him. Gandhi obliged by calling her up and wishing the centenarian on her 107th birthday.
In a tweet, Bangalore-based woman Dipali Sikand wrote that her grandmother, who turned 107 today, had a wish to meet Rahul Gandhi, whom she found as "handsome".
"Today my grandmother turned 107. Her one wish. To meet Rahul Gandhi! I asked her why? She whispers ... He's handsome !," tweeted Sikand with a picture of her grandmother cutting a cake.
The Congress president responded, "Dear Dipali, Please wish your beautiful grandmother a very happy birthday and a merry Xmas. Please also give her a big hug from me. Best, Rahul."
Later, Gandhi called her up and Sikand acknowledged, tweeting again, "And as if this was not enough Mr Gandhi called and personally wished my Nani!! This is #TrueHumaness. Thank you all of you for the blessings for her. Each one of them matter."
Off late, there has been a lot of activity on Gandhi's Twitter account, where he mostly takes potshots at Prime Minister Narendra Modi and the BJP with his one-liner satirical messages.
Gandhi has 5.22 million followers on Twitter.