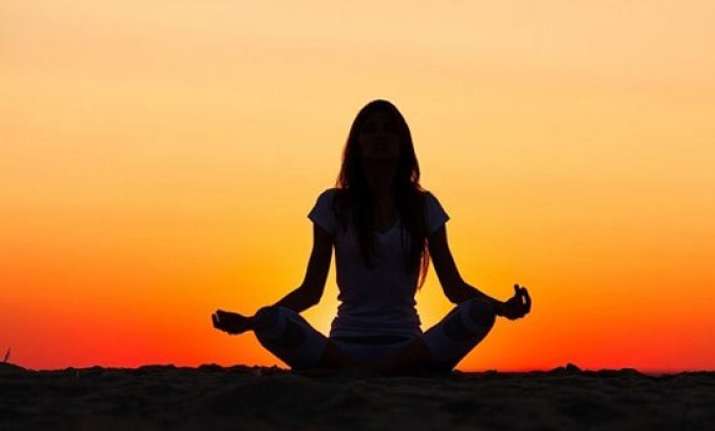 New Delhi: Yoga experts around India -- its birthplace -- Friday hailed the UN decision to declare June 21 as the International Yoga Day, saying it would greatly boost the ancient Indian science.
Several experts and yoga practitioners also praised Prime Minister Narendra Modi for taking the initiative to persuade the international body to embrace yoga.
"We are very excited and happy. It will help in the promotion of yoga within India in a big way," Pratibha Agarwal, one of India's few teachers registered by Yoga Alliance, USA, told IANS in Hyderabad.
"Any initiative taken to promote yoga is a very big step. Better late than never," she added.
Keshava Taylor of Ananda Sangha, a Canadian who has taught Kriya Yoga in India since 2003, told IANS: "With the science of yoga and self-realization, India has made the greatest contribution to mankind's evolution. It is indeed gratifying to see such widespread acknowledgement of her gift.
"In the practice of yoga, and especially meditation, lies the solutions to our world's greatest problems. Change in society starts with transforming ourselves from within. Yoga shows the way."
It is a point Modi too made after 175 out of 193 members of the UN agreed Wednesday to declare the International Yoga Day, saying the benefits of practising yoga would benefit people's health.
An elated Modi said: "This will inspire many more people towards yoga. Yoga has the power to bring the entire humankind together. It beautifully combines Gyan (knowledge), Karm (work) and Bhakti (devotion)."
In Goa, teacher Kamlesh Bandekar said yoga could help the world live the philosophy of 'Vasudhaiva Kutumbakam' (World is One Family).
"It is a proud moment for us that yoga has been recognised in a formal way internationally.
"If yoga is performed every day everywhere, the world can be a better place. Yoga is for peace of mind and body health. If one is healthy and at peace, there will be no trouble," Bandekar said.
"It is excellent news," added Chennai-based S. Sridharan of the Krishnamacharya Yoga Mandiram. He said that yoga needed commitment and that even doctors practised yoga today.
Ever since yoga guru Patanjali came out with his teachings in a bygone era, millions have taken to the path. Some 250 million people in the world practise yoga, over 20 million in the US alone.
In Haridwar, eminent yoga exponent Swami Chidanand Saraswatiji told the media: "Today is a historic day. It illustrates that people from all walks of life, all backgrounds and all over the world are embracing yoga."
He said June 21 happened to be the Summer Solstice, "a beautiful time of the year when a majority of the world's population, living in the northern hemisphere, enjoys the longest day with the most amount of sunshine".
Experts pointed out the numerous benefits of doing yoga.
"Yoga reduces the number of ailments and health problems such as diabetes, hypertension and obesity amongst many others," Saraswatiji said. "This drastically
reduces the amount of costs spent on health care."
Lucknow-based teachers Shruti Sinha and Sujit Jha said other health benefits included better eyesight and concentration, weight loss, minimizing pain in cases of arthritis, joint pains and spondylitis, and tackling other lifestyle diseases like stress and blood pressure.
Added Anil Juneja, a new age yoga guru in Chandigarh: "Yoga is the best exercise which keeps the body and mind clean. The best thing is that it can be done anywhere, any time, and it does not require any equipment or machines."
Suraj Kanekar, who practices yoga in Goa's temple town Ponda, said that for a long time yoga had to fight a battle of misperception. "Yoga is a beautiful journey. You can enjoy your body internally."
Experts say beginners can start with just 15 minutes of yoga daily.
Said Hyderabad's Pratibha Agarwal: "Even if one is doing it for just 15 minutes, he should do it with concentration. Yoga is not only physical. It is not only mental. It is holistic living."