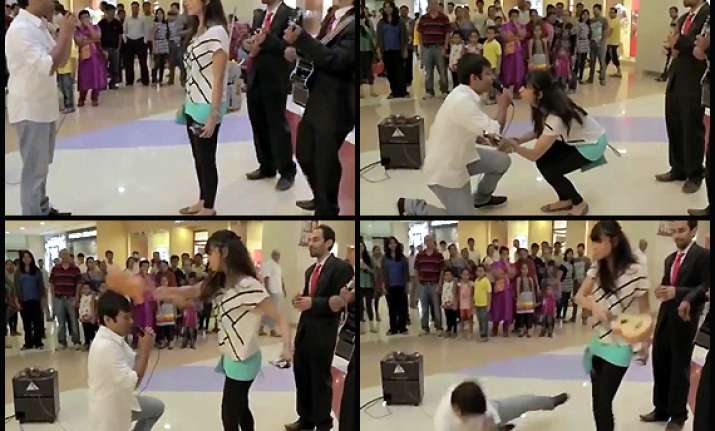 A guy likes a girl, he proposes and they live happily ever after.... err!
Hell! It's 2013 and happily ever after proposals are pages form Mills and Boons... people would agree ...or not!
Here's a story of a cute proposal gone wrong with guy in the end getting beaten up by the love of his life (the one he thought to be).