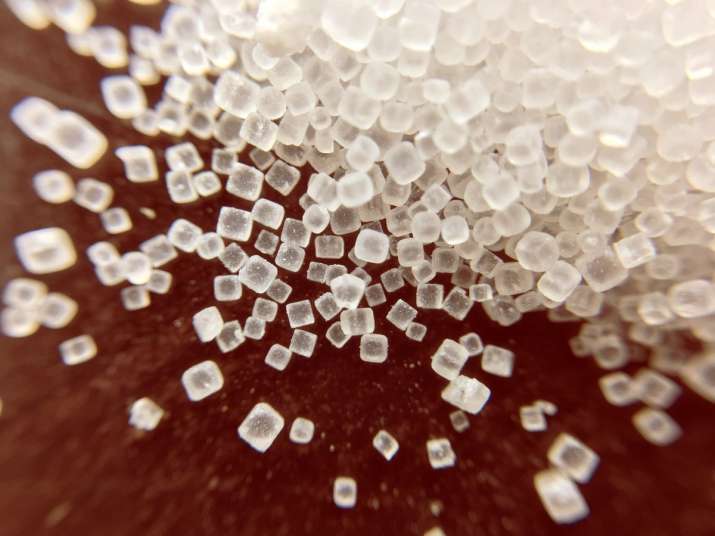 We already know too much salt can lead to stroke and heart disease. But could it also affect your mind?
A new gut-brain connection has been revealed in a study from scientists at Weill Cornell Medicine. The research found that mice fed a high-salt diet directly led to cognitive impairment, dementia, and reduced blood flow in regions of the brain commonly associated with learning and memory.
Researchers from Weill Cornell Medicine in New York explained that high-salt diet reduces resting blood flow to the brain and causes dementia in mice.
The study is the first to unveil a gut-brain connection, linking high dietary salt intake to neurovascular and cognitive impairment.
The findings illuminate a potential future target for countering harmful effects to the brain caused by excess salt consumption.
The researchers explained that mice fed a high-salt diet developed dementia even when blood pressure did not rise.
Researchers Senior author Dr. Costantino Iadecola, director of the Feil Family Brain and Mind Research Institute (BMRI) and the Anne Parrish Titzell Professor of Neurology at Weill Cornell Medicine.
"This was surprising since, in humans, the deleterious effects of salt on cognition were attributed to hypertension", they added.
The mice were given food containing four percent or eight percent salt, representing an 8 to 16 fold increase in salt compared to a normal mouse diet.
The higher level was comparable to the high end of human salt consumption.
After eight weeks, the team examined the mice using magnetic resonance imaging.
The results revealed that the mice showed marked reductions in resting cerebral blood flow in two areas of the brain involved in learning and memory: 28 percent decrease in the cortex and 25 percent in the hippocampus.
The scientists discovered that an impaired ability of cells lining blood vessels, called endothelial cells, reduced the production of nitric oxide, a gas normally produced by the endothelial cells to relax blood vessels and increase blood flow.
Rodents that only ate the high-salt diet developed dementia, performing significantly worse on an object recognition test.
The research appears in Nature Neuroscience journal.
(with ANI inputs)