Follow us on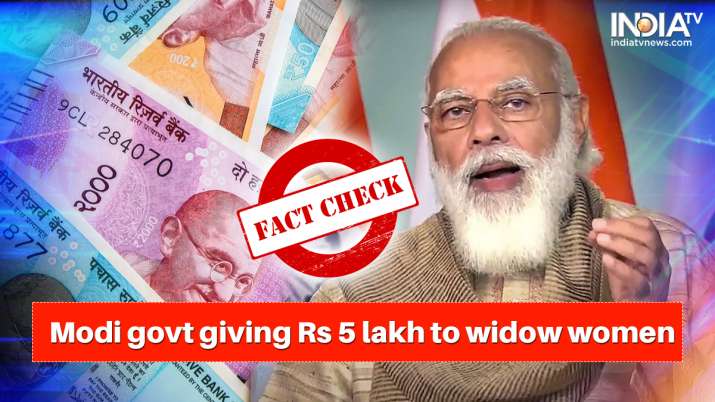 The spread of misinformation and fake news on social media sites has become a serious cause of concern in recent times. Recently, a report is being widely circulated on the platforms wherein it is claimed that the Modi government will give Rs 5 lakh, along with free sewing machine to women under the 'Widow Women Prosperity Scheme'.
CLAIM:
A YouTube video claimed that government will credit Rs 5 lakh and free sewing machine to the bank account of all widow women.
However, PIB fact check has termed the claim as FAKE.
TRUTH:
According to the fact check wing of the Press Information Bureau, the no such scheme is being run by the central government and neither government will give Rs 5 lakh and free sewing machine to all widowed women.
Earlier, in a viral message on social media, it was being claimed that CBSE has issued a circular for the 12th examination (CBSE 12th Examination Date) to be held in 2020-21. However, this was also fake news. At present, no such circulation has been issued by the Central Board of Secondary Education.
A lot of misinformation and fake news is circulating on social media platforms ever since the coronavirus pandemic rocked the country. The government had in March suspended the train services to restrict the movement of the people. The services were resumed partially in June. Indian Railways is currently running limited trains with strict Covid protocols in place.
The government has time and again urged the public to avoid falling prey to misinformation and fake news. The Press Information Bureau launched the fact-checking arm in December 2019 to curb misinformation and fake news prevalent on social media. The government encourages people to report suspicious messages.