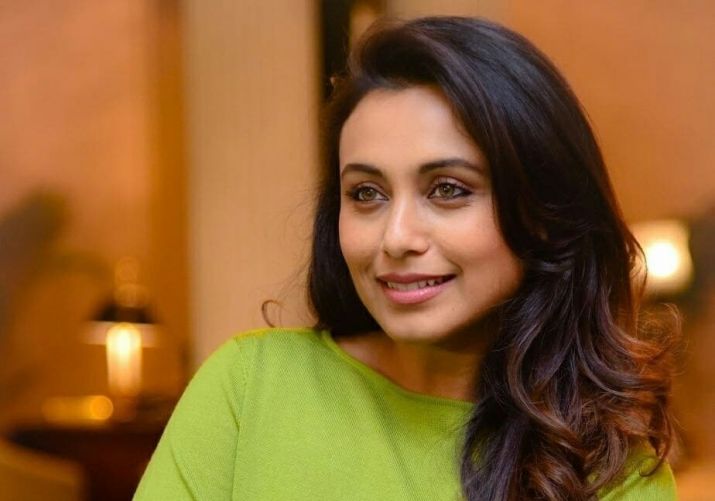 If you're born in the 90's just like the author of this story, then you must know how this 'Bengali Bala' Rani Mukerji has ruled the Indian cinema during those times. I was smitten by her hazel eyes the time I saw her in Ghulam. But with each passing year, Ms Mukerji enjoyed even stronger fan base in the land of cinephiles. It was more than just the dusky beauty, hazel eyes and picture-perfect features. It was her captivating way of presenting herself on the celluloid that floored many, including me. In no time, she became the crush of every movie goer back in the late 90s.
Today, Rani Mukerji is ringing in her 41sh birthday and I'm not here to discuss her birthday plans. I'm going to pen down few reasons why my love for Rani Mukerji is far from over.
It takes a huge amount of moral fibre for a young girl who is making a debut in Bollywood to start her journey with a film like Raja Ki Ayegi Baraat. Rani Mukerji portrayed a rape victim who is forced to marry her perpetrator. Although, the film tanked at the box office, but her performance as a debutant won her adulations from both critics and film lovers.
Rani Mukerji's peculiar voice was the reason why filmmakers used to suggest her get her lines dubbed. She agreed in case of Ghulam, but when she signed Kuch Kuch Hota Hai, the actress gave a big no for dubbing. She improved her diction and eventually dubbed her own lines in the film. We have to admit, though her voice was gravelly, but at the same time its peculiarity became her USP.
Rani Mukerji never wanted to be typecasted into a certain type of role. Hence, she chose to experiment and pick challenging roles for herself. Shaad Ali's Saathiya became a turning point of her career. In the film, Rani's character as Suhani was very relatable to every girl who is married at a young age. Her role met with critical acclaim.
Soon after that, Rani Mukerji became the crush of every young man of that time and fashion inspiration of every young woman. And after Hum Tum, there was no stopping for her. The film is a romantic comedy which sounds an easy-do. But the film required Rani Mukerji to play the same character however through different stages of her life. Many film critics wrote that Rani changed into the different hues of characters with an ease of a chameleon.
Despite being the leading ladies in many films, signing a film for a supporting role wasn't as issue for Rani. She featured in Veer Zaara which was evidently based on the love story of Veer and Zaara played by Shah Rukh Khan and Preity Zinta. Rani Mukerji played a underdog and yet she garnered praises for her acting skills.
2005 was the biggest turning point for me as a Rani Mukerji fan. It was the year when the actress came out with a film in which she played the most challenging role of her life. I'm talking about Black here. It was said that Sanjay Leela Bhansali wrote the character specifically for Rani. She intensively studied sign language for her film at Helen Keller Institute in Mumbai. The film was a massive success, winning two National Film Awards and 11 Filmfare Awards. Rani Mukerji's performance in the film requires no description. With that film, she left an indelible mark of her name in the Indian cinema.
After a sabbatical of four years, Rani Mukerji came back with another off-beat role in Hichki. She essayed the role of an aspiring teacher suffering from Tourette Syndrome. Hichki was an actress' movie, with its reins in the hand of Rani. She could've chosen any other mainstream movie for her comeback, but picking up challenges is what defines this talented artist.
Happy 41st birthday, Rani Mukerji!