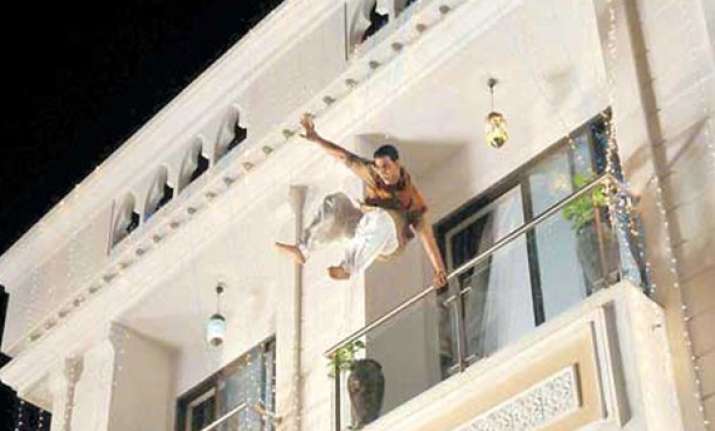 Mumbai: Bollywood action star Akshay, fresh from his success with Rowdy Rathore,  jumped from a height of 45 feet, with no safety harness or ropes for his upcoming film Khiladi 786.
Although a cable and harness was arranged for his safety, but Akshay decided not to use any of these safety equipments. He used only mattresses and cardboad boxes with cushion for safety if he falls down.
The actor, who is used to performing stunts without a body double,  jumped from a 45 feet high  building to make the shot as realistic as possible.
The scene has Akshay jumping from the balcony of a bungalow to come face-to-face with co-star Asin.  
Asin was stunned by the Akshay Kumar's brave act and could not stop complimenting the Khildai on the shot.