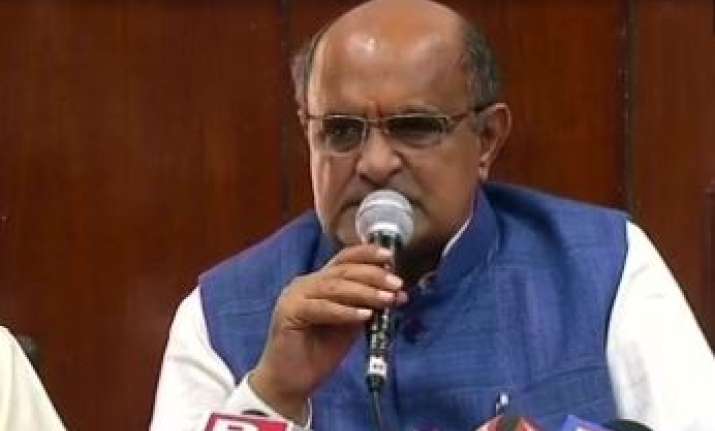 Lok Sabha elections 2019: Commenting on the topic of 'one nation one election' Janata Dal (United) on Sunday said the party is in the favour but it thinks it will not be easy to conduct the same.
"We are in the favour of simultaneous elections, but we don't think it is easy to be conducted. However, we cannot oppose it as it is a step towards less expensive election, curbing black money & better governance," ANI quoted KC Tyagi as saying.
While commenting on the upcoming state elections Tyagi said the party would contest election on its own in selected seats in Manipur, Rajasthan, Madhya Pradesh and Chhattisgarh. 
Catch all the latest news about Lok Sabha elections 2019 HERE
"Some media reports say we are helping BJP but we are neither supporting them nor opposing them, we are not helping them," he added.
The Law Commission of India invited all the national and recognised state political parties to hold consultations on Saturday and on Sunday on the practicality of conducting simultaneous polls to Lok Sabha and state legislatures.
Catch all the latest news about Indian politics HERE
The Commission prepared a draft paper on "Simultaneous Elections - Constitutional and Legal Perspectives". It has sought opinions of "all stakeholders" including political parties, constitutional experts, bureaucrats and academia on the paper before finalising its report and sending it to the Narendra Modi led Bharatiya Janata Party (BJP) government.
It may be recalled here that 'one nation one election' is the brainchild of PM Modi.