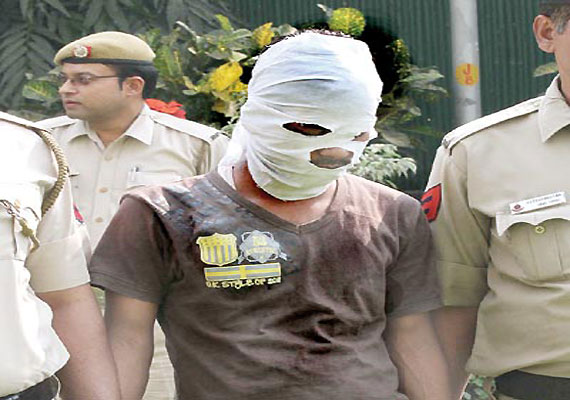 New Delhi, Sep 21:
He was happily married for six years until one day when he found himself falling in love with another woman and even went to the extent of seeking his wife's permission to marry.




But the love story had an anti-climax as the 25-year-old man landed himself behind bars after killing his wife with whom he had fathered a boy. The woman's crime was that she had rejected his 'indecent' proposal.

Latif and Fatima had tied the knot in 2006 and were living in Deen Pur village in Chhawla area here. The couple's happy life came to an end after the man fell in love with his wife's relative.

Latif allegedly killed Fatima on Wednesday after she created a ruckus and picked up an argument following his confession that he wanted to marry her relative.  

To mislead his family, Latif hatched a conspiracy to make the incident look like as if his wife was murdered by unknown people during a robbery attempt.

But, Latif was not lucky. His father-in-law told police that Latif could have behind the death of his daughter as the couple had been picking up arguments of late.  

Though Latif tried misleading police initially, he later confessed to have killed his wife after an argument.  

During investigation, police came to know that Latif had strained relation with his wife over the issue of marrying another woman.

On Wednesday, according to police, Latif raised the issue of his second marriage with his wife and when she resisted the idea, he decided to kill her when she was asleep.  

"His contradictory statements were exposed and finally he broke down. He confessed to have murdered his wife and concocted the incident by showing it as a robbery," a senior police official said.