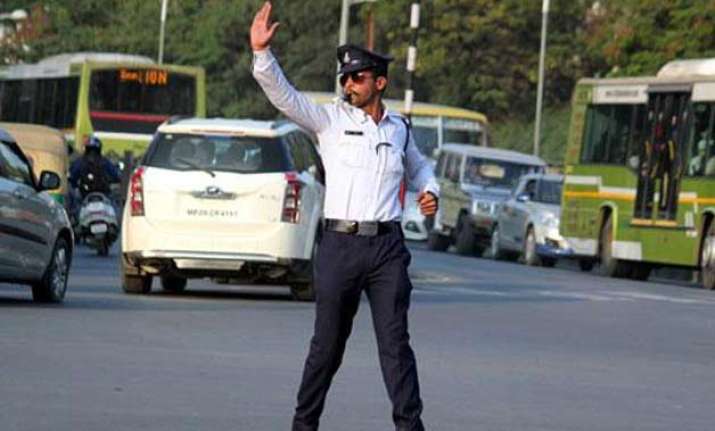 Indore: Ranjeet Singh of Indore is no dancer by profession. His moves during peak hours at traffic intersections in Madhya Pradesh's commercial capital tell the tale of his passion which he tries to live in his job of a traffic policeman.
Dancing cop Ranjeet is today inspiring his junior colleagues to adopt a 'dancing' routine, something he feels can enable traffic policemen to easily manage the city's bustling traffic on chaotic roads.
Ranjeet, a big fan of world famous dancing pop star 'Michael Jackson', deploys all the styles and moves of his icon- all this while managing the traffic. No wonder then that he has been popularly christened the 'moon walking' cop of India.
"Instead of walking back, I do the moonwalk, which sometimes amuses commuters. That, in a way, encourages people to follow traffic rules," says Ranjeet who earnestly wants people to follow traffic rules to avoid accidents on roads.  
"There are commuters who don't wish to follow any instructions. Our job is to tell them, but in the end it is their choice," he said in a Facebook post.
His style of dance during working hours has made him a famous personality who has more than 13,000 followers on the social networking platform.
Singh is now like a local celebrity and various people including school children line up to take pictures with this dancing cop.
Here is the video: