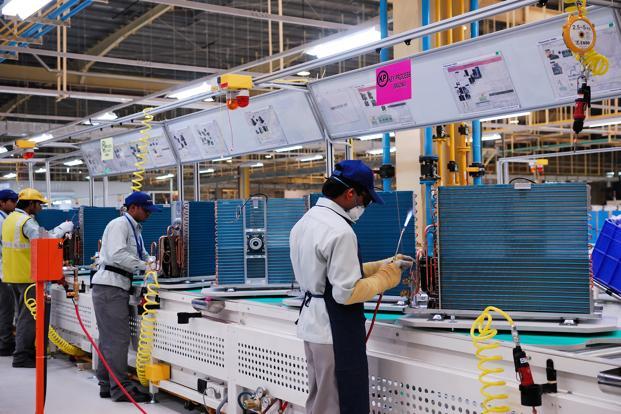 In what was already expected by the Narendra Modi government, India made a double-digit jump in the World Bank's 2018 edition of Ease of Doing Business report, reaching the 100th spot from the previous 130th in 2016.  
India's big leap in the ease of doing business index comes as a shot in the armm for the Narendra Modi government as it released amid the economic slowdown and incessant attacks on the Centre over its economic strategies. 
Riding on the major economic economioc reforms carried out the government, the double digit leap is also expected to boost the chances of Bharatiya Janata Party (BJP) in the upcoming Assembly elections in Gujarat, where the state of economy has been made an important poll issue by the Congress-led opposition. 
In the 2017 report released last year, India ranked at 130 out of the 190 countries evaluated, improving just one rank from the previous year's 131. 
Following the poor show, almost every policy initiated by the government in the last couple of years has been formulated in a way to improve India's Ease of Doing Business ranking. 
In the last one year, the Modi government has implemented major reforms like demonetisation and Good and Services Tax (GST). It also rolled out the crucial Insolvency and Bankruptcy Code. 
In preparing  Ease of Doing Business report, the World Bank takes several elements into account. For instance, 'starting a business', 'dealing with construction permits' and 'resolving insolvency'—where India was placed 155, 185 and 136 respectively last year. 
On paying taxes, India made a 53-rank jump to 119 from the previous 172, following the government easing corporate tax pressure and reducing paperwork for filing returns after the July 1 launch of the GST.
Last year, the government had argued that a series of reforms went unnoticed since those reforms only instituted till June 1, 2016, were taken into account by the World Bank.