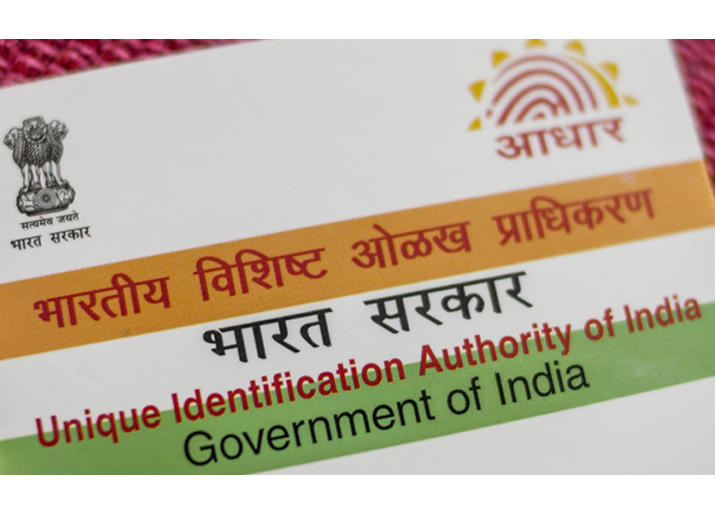 Five-judge Constitution bench of Supreme Court on Thursday reserved its judgment on pleas seeking stay on Centre's move of mandatory linking of Aadhaar with various schemes.
A bench headed by Chief Justice Dipak Misra will pronounce the judgment tomorrow before the court goes into winter recess. 
Attorney General K K Venugopal told the court that Centre was willing to extend the deadline up to March 31 for mandatory linking of Aadhaar. AG, however, said that Aadhaar should remain mandatory 
for opening of new bank account. 
The apex court is hearing the pleas of petitioners pressing for an extension of interim relief on the mandatory linking of Aadhaar to various schemes, including bank accounts and mobile numbers.
While the linking of Aadhaar with bank accounts and PAN can be extended by an administrative order, the mandatory linking of mobile numbers with Aadhaar would require an order from the top court as it was on its direction that mobile numbers were linked with Aadhaar.
The deadline for the linking of Aadhaar with mobile numbers is February 6.
Former Karnataka High Court Judge Justice K.S. Puttuswamy, Magsaysay awardee Shanta Sinha, feminist researcher Kalyani Sen Menon and many others have challenged the validity of Aadhaar Act on the grounds that it violates the fundamental right to privacy.
The government has already lifted the December 31 deadline for the linking of Aadhaar with bank accounts and PAN.
Earlier the deadline for the linking of Aadhaar with PAN was August 31 which was extended till December 31 and now it has been further extended without any specific deadline.
The bench also ruled that the court will commence the final hearing on pleas challenging Aadhaar on january 17, next year.
With inputs from agencies